All-On-4 Implants – Waco, TX
Offering Patients Another Solution for Missing Teeth

If you're concerned that dental implants are not a part of your future, Dr. Nick Cobb doesn't want you to worry any longer. With All-On-4 implants in Waco, you can have a fully restored smile in just one day! This method of tooth replacement offers patients another solution for missing teeth. Our patients no longer have to fear going through life with an incomplete smile or dentures that make it difficult to eat or speak. This unique treatment can give you back your oral health and increase your confidence. To find out how you can get started, contact us today to schedule an appointment.
How Do All-On-4 Implants Work?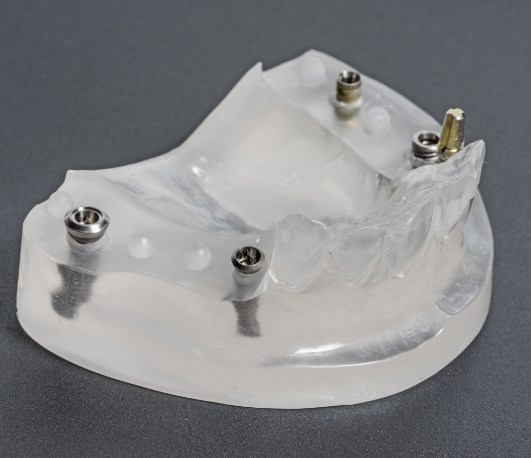 One of the benefits associated with All-On-4 implants is that there are only 4-6 titanium implant posts used to secure the prosthetic into place. Dr. Cobb will strategically place the implants in each arch. Their placement is crucial, as it will work to support the prosthetic once it is in place. Immediately following the placement of the implants, he will permanently attach it so that it cannot be removed, giving you an improved smile in just one appointment.
For patients looking for the most natural method of tooth restoration, it can be achieved with All-On-4 implants.
Am I a Candidate for All-On-4 Implants?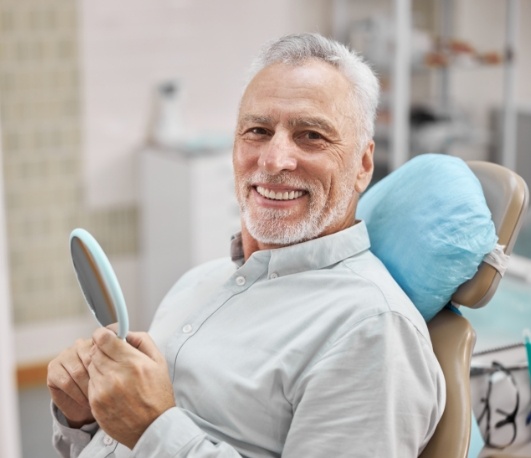 The only way to find out if you are a suitable candidate for a hybrid denture in Waco is to allow Dr. Cobb to fully examine your smile. First, he will need to take various X-rays to retrieve an overall view of your teeth, gums, and bone structure. You will need to have good oral health and a healthy immune system to move forward with the procedure. It's important to discuss your medical history and if you have conditions such as diabetes or use tobacco, both of which could prevent you from receiving this type of tooth restoration.
What Are the Benefits of All-On-4 Implants?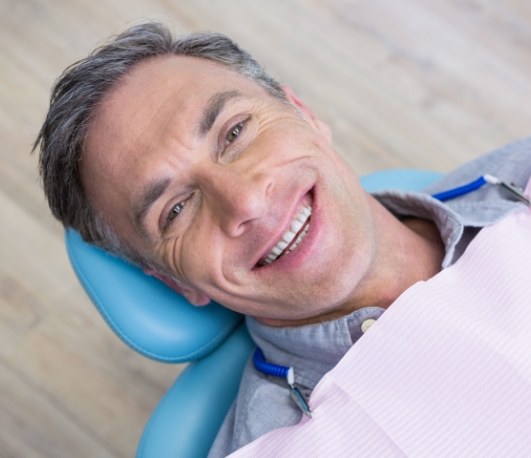 Going through life with a superior tooth replacement solution will not only have you feeling greater about your facial appearance, but you'll feel great knowing you'll never have to worry about sticky and messy dental adhesives or accidental slippage happening while out to eat with family and friends. But improved appearance and increased confidence aren't the only benefits associated with All-On-4 implants. In fact, here are a few more reasons to pursue this method of treatment:
Better oral health – Traditional dentures offer a restored look to your smile but underneath the gum line, your jawbone is without stimulation, which means it can deteriorate with time. All-On-4 uses implants that are surgically placed, keeping your bone strong and intact and ultimately, improving your oral health by preventing teeth from shifting and additional tooth loss.
Improved stability: Who doesn't want to feel confident when eating and speaking? All-On-4 gives patients a permanent solution and improved stability when conducting daily functions.
Longer-lasting: Just like traditional dental implants, your All-On-4 restoration will be a longer-lasting solution. Implants are known to last decades if not a lifetime with only minimal maintenance.
All-On-4 vs. Traditional Dental Implants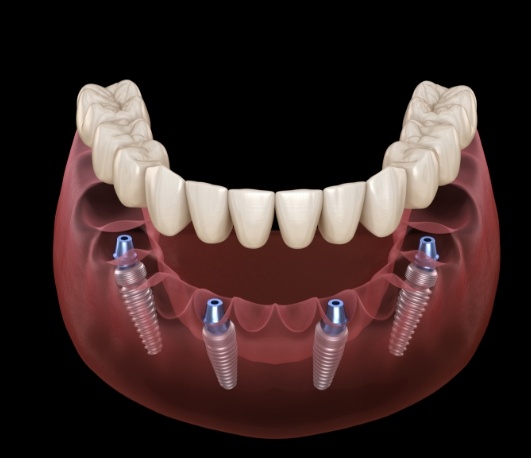 No matter what type of dental implant you receive, you're guaranteed a better-looking smile. Though, for individuals who have been told they aren't a good candidate for dental implants, the following are ways in which the All-On-4 solution differs from traditional implants:
Affordability
A faster, fully restored smile in just one day
Fewer implant posts needed
No need for a bone grafting procedure
Treatment and recovery times are reduced