Cosmetic Dentistry – Waco, TX
Light Up the Room with Your Smile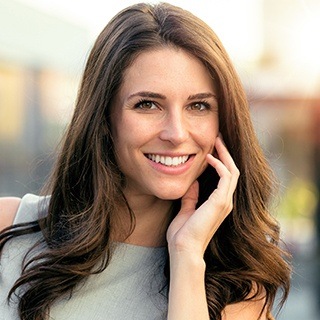 When you look at your smile in the mirror, do you like what you see? When you are out socializing with friends or talking to others at work, do you feel comfortable with the appearance of your smile? If your smile suffers from stains, uneven spacing, cracks, and chips, or more, the doctors and team at Heart of Texas Smiles can help. Our cosmetic dentistry solutions are designed with your most beautiful smile in mind, and we're not satisfied until you absolutely love the look of your smile.
Why Choose Heart of Texas Smiles for Cosmetic Dentistry?
Treatments always tailored to patient specifications
Enjoy a Hollywood-quality smile in just two appointments with porcelain veneers
Get rid of stubborn coffee, wine, & tobacco stains with teeth whitening
Porcelain Veneers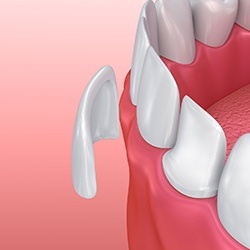 If your teeth are cracked, chipped, gapped, or otherwise irregular in appearance, our doctors may recommend porcelain veneers. These ceramic shells are incredibly thin and durable covering common imperfections while still reflecting light like natural enamel. Each porcelain veneer is custom-crafted to fit seamlessly into your smile giving you the uniform, symmetrical look you've always wanted.
Learn More About Porcelain Veneers
All-Ceramic Restoration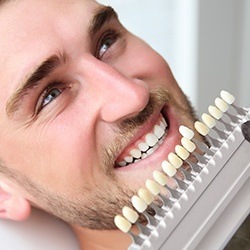 Over the years, dental restorations have been made from a variety of materials, including metal. Today, the most popular material is ceramic. Because ceramic reflects light the way natural enamel does, patients with ceramic restorations achieve results that are more cosmetically appealing. What's more, most restoration procedures can be completed in as few as two visits to our Waco dental office.
Learn More About All-Ceramic Restorations
Teeth Whitening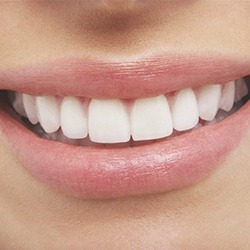 For many men and women, staining and other discolorations are causes for concern when it comes to how they feel about their teeth. Coffee, wine, tea, tobacco, and even the natural process of aging all contribute to the darkening and yellowing of teeth over time. A dingy smile has actually been shown to make a person appear years older than they actually are. Fortunately, professional teeth whitening treatments from Heart of Texas Smiles reverses the effects of time and environmental factors allowing your whitest smile to shine brilliantly through.
Learn More About Teeth Whitening
Smile Makeovers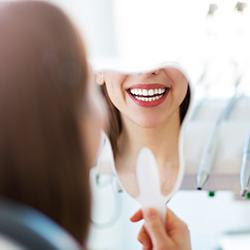 Do you want your teeth to be whiter and straighter? Want to fix a few noticeable chips and get rid of some gaps? If you're looking to correct multiple aesthetic flaws at the same time, then we made need more than one procedure to do it. Lucky for you, we're more than up to the task! At Heart of Texas Smiles, you'll have a chance to sit down with our dentists and discuss everything you would like to improve about your teeth. With your goals in mind, we can put together the perfectly tailored smile makeover plan that will give you a gorgeous grin in no time.
Learn More About Smile Makeovers
Rejuvenate Your Smile with Cosmetic Dentistry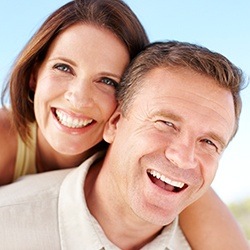 If you've spent years feeling insecure or embarrassed of the appearance of your teeth, today is the day to make a change and start down the road toward a more beautiful smile. Contact our office in Waco, TX today to schedule your consultation, and experience the difference our skill and expertise can make. Our practice warmly welcomes patients from the nearby areas of West, Woodway, and beyond.