Smile Makeovers
Transform Your Look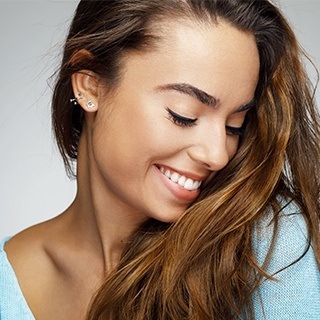 The flawless smiles that gleam from the covers of celebrity magazines may seem out of reach or something only accessible for the rich and famous, but at Heart of Texas Smiles, our skilled dentists offer a range of cosmetic dentistry services to meet any need and fit any budget. Whether you want to make one small adjustment or completely transform your smile, our Waco dental office is here to provide the treatments you need. To get started, call our caring dental team to schedule a smile makeover consultation. As knowledgeable cosmetic dentists, Dr. Lassetter or Dr. Rivacoba will sit down with you one on one, examine your smile, discuss your goals, answer questions, and partner with you to create a smile makeover plan that will deliver the beautiful smile you deserve.
Why Choose Heart of Texas Smiles for Smile Makeovers?
Makeover plans custom-designed for every patient
Can restore health, aesthetics, & function to the smile at the same time
Highly-skilled & experienced team of dentists
What is a Smile Makeover?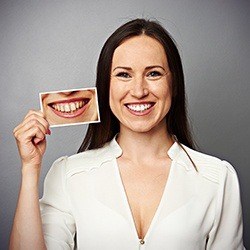 A smile makeover is a cosmetic dentistry plan that may combine any number of cosmetic and restorative dentistry services as well as orthodontic treatment to create a flawless smile. In most cases, this term refers to a more complex process that is completed over the course of several weeks, months, or even years.
What Treatments are Included in Smile Makeovers?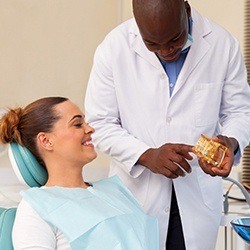 Almost any treatment may be included as part of a smile makeover plan. Our first step will be to address oral health issues. We want your beautiful new smile to have a solid healthy foundation, so you can keep it looking and feeling great for years to come. After addressing health concerns, we'll review services that address just the cosmetic aspects of your smile and start planning to make improvements. Some treatments we may include in your smile makeover plan include:
Teeth whitening – professional whitening treatments that deliver smiles as much as ten shades brighter
Porcelain veneers – quality dental-grade porcelain sheaths that affix to the front surfaces of teeth recreating your smile
Cosmetic bonding – using tooth-colored composite resin, we can correct and conceal chips, cracks, stains, and gaps in smiles in just one visit
Invisalign – a clear alignment tray orthodontic system that can shift teeth into the ideal position
Tooth-colored restorations – may include fillings, crowns, and bridges, and we can use CEREC to offer same day crowns and bridges for many patients
Dental implants – offer a natural looking and feeling tooth replacement option for any number of missing teeth
Preparing for Your Smile Makeover Consultation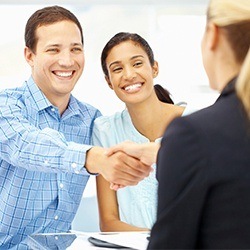 During your smile makeover consultation, we'll discuss all of your cosmetic dentistry options and develop a personalized treatment plan. Before your visit, we recommend you take a few moments to consider what aspects of your smile you're unhappy with. Then, think about what your ideal smile would look like. If you have a friend, family member, or even a celebrity smile in mind, bring along photos. This is a great way to make sure we're on the same page when discussing the changes you want to make. During your appointment, a team member will capture images and x-rays of your smile. These will be used throughout the treatment planning to process. In many situations, we can show you photos of our past patients to give you a better idea what to expect from specific treatments, so please let us know if you're interested.