Our Waco Dental Team
Our team is top-notch! Each one of these professionals navigates patients through their office experiences and keep our practice running smoothly, cleanly, and efficiently! If you love our dental practice, tell your friends and family about us! And please tell Dr. Cobb or Dr. Lassetter so we can recognize and celebrate specific above-and-beyond service! If you can offer us ways to improve, never hesitate to let us know! ncobb@wacofamilydental.com
Gail, Registered Dental Hygienist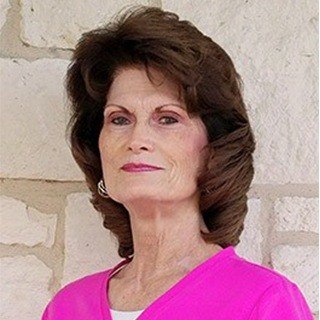 Gail is from Bosque County. She worked as an orthodontic assistant for 25 years. She returned to school, was a member of the Phi Theta Kappa sorority, then she graduated from Temple College as a Registered Dental Hygienist. Gail tailors her clinical skills for each patient and helps each one achieve optimal oral health while stressing its connection to systemic whole-body health. She stays current on new research and advancements in care for periodontal disease. Her patients are her extended family and energize her each day!
Horses are Gail's passion! She loves to ride her horse or take long walks in nature with her dogs to admire God's work. She loves her fur babies! Gail is most at peace in the mountains or Arizona desert.
Jennifer, Registered Dental Hygienist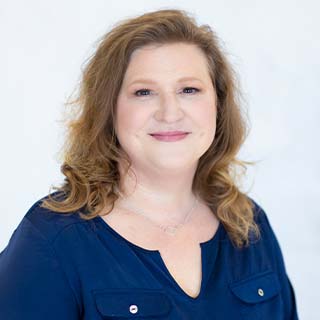 Jennifer is a Registered Dental Hygienist. She is a 2000 graduate of Coastal Bend College in Beeville. She was a member of Phi Theta Kappa Honor Society. She has a great deal of insight on how to keep your mouth healthy. Jennifer enjoys taking the time to develop a relationship with each patient. Patients love her joyful personality and benefit from her thorough and specialized skills.
Jennifer is married and has three sons. They enjoy spending time together as a family and stay very busy attending all the boys' activities. You might see them out at Poppa Rollo's or the downtown farmers market.
Regina, Registered Dental Hygienist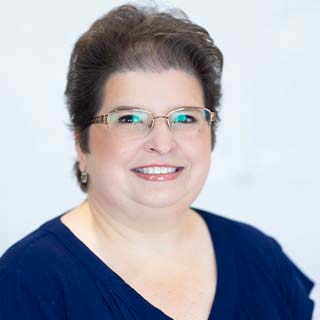 Regina, a Registered Dental Hygienist, has had a love for the dental field from at an early age. She began her dental career in 2004 practicing as a Registered Dental Assistant. She continued her education and graduated from the Blinn College Dental Hygiene School in Bryan. During her time in hygiene school, Regina received the Colgate Student Total Achievement Recognition award. Regina is self-driven and eager to serve her patients and fellow team with great motivation. Her patients love her and appreciate her thorough and gentle work.
Regina is so friendly, warm, and peppy! She brings a wealth of current dental hygiene best practices to our office.
Jill, Registered Dental Hygienist
Jill is our newest hygienist and graduated in May of 2018 from Blinn College. She was born and raised right down the road in Moody and enjoys spending time with her family, especially her niece and nephew! Jill decided to go into the preventative side of dentistry after she went through a lot of dental work growing up. She became a hygienist to help educate patient on ways to keep their mouth clean and healthy and can easily relate to most all of her patients. Jill really prides herself on patient education and figuring out the best path to a healthy mouth for each and every patient! Ask Jill about her crazy socks when you see her!
Veronika, Registered Dental Hygienist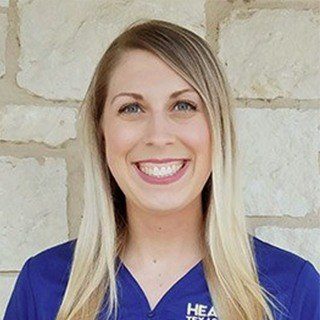 Veronika fell in love with dentistry as an assistant. She returned to school and graduated from TSTC-Harlingen as a Registered Dental Hygienist. She moved back to Waco to be close to family which is very important to her. Updated Bio:
Veronika loves getting to know her patients and creating personal relationships with them. She educates patients on oral hygiene habits and nutrition and strives to make each visit a pleasant one. Veronika is married with two kids who are excited to be welcoming two new additions to their family this year with the blessing of twins! They stay busy between soccer practices, games, choir and church activities.
Penny, Insurance Coordinator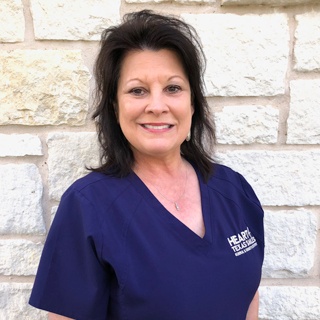 With over thirty years of experience in the dental field, we welcome Penny into our office. She enjoys working one-on-one with patients to make them feel like family and offers guidance in order to help maximize their dental insurance coverage. Originally from Corsicana, Penny loves spending time with her daughter, Casey, and grandchildren. When she's not with her family, Penny enjoys bird watching, cooking, yard work, University of Texas football, and outdoor activities like hunting and fishing.
Carrie, Hygiene Coordinator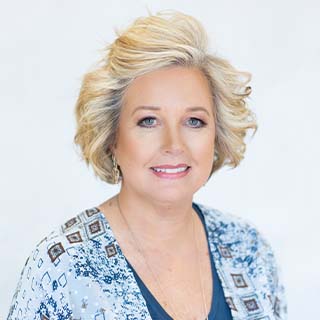 Carrie worked as a machine operator at a manufacturing plant for 20 years. Once her children graduated, she decided to go back to school and become part of the dental profession. She graduated as a Registered Dental Assistant from TSTC-Waco in 2010. She enjoyed being a chairside assistant but has excelled at balancing multiple roles at our front desk. Carrie is the scheduling queen, greets patients, keeps us running efficiently, and assists patients with a range of inquiries. She has such a gentle and pleasant personality.
Born and raised in Waco, Carrie married and moved to McGregor where they have raised their children.
Virginia, Registered Dental Assistant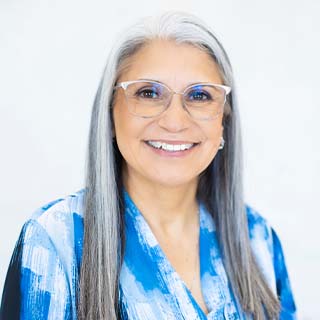 Virginia Diaz graduated from TSTI-Waco as a registered dental assistant in 1977. After graduation she worked alongside Dr. Jim Morton as his lone assistant for 35 years until his retirement and then as Dr. Cobb's primary chairside beginning in 2011. In her 40+ years of dental experience, Virginia has witnessed the renowned advancements in dentistry to which has perfected her skill set. While maintaining her accreditation through continuing education courses, she is also certified in nitrous and is bilingual which helps with our Spanish-speaking patients. Virginia is still Dr. Cobb's primary chairside assistant and has an excellent rapport with patients. She is highly skilled, witty and a devoted hard worker.
A Central Texas native, Virginia and her husband Lupe have three sons, Ron, Louis, and Richard, and have two grandsons, Louis III and Howard. Virginia enjoys get-togethers with family and friends, cooking, gardening and traveling!
Christy, billing coordinator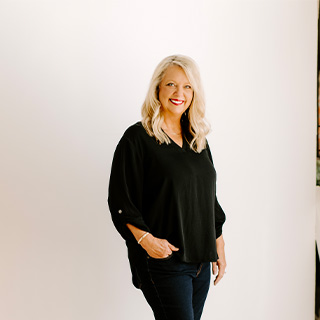 Christy grew up in Lorena. She graduated from the TSTC dental assisting program in 1988. She has over 20 years of experience in all aspects of the dental field. Patients love Christy's efficient work and warm personality. Christy performs a range of tasks for patients at each visit, treating each one of them like family. Christy greets each patient as they arrive and answers any questions they may have.
She and her husband Jimbo own Playdium Pool Company in West. This keeps her very busy in the summer! She loves spending time with her family and enjoys rodeoing with her 2 children, Kristyn and Karson. Currently, Christy is busy planning a wedding for her daughter Kristyn, set to marry Fiancé Corey Pavelka in April of 2019.
Kim, Registered Dental Assistant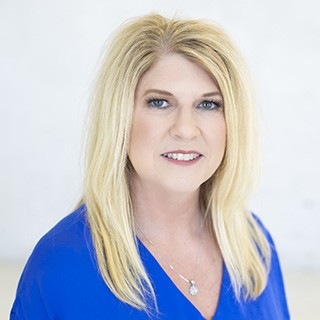 Kim was raised right here in central Texas. She graduated from TSTC-Waco as a Registered Dental Assistant and holds many certifications in dental assisting. Dental technology and our scope of services are always moving forward. Kim develops her skills continuously to provide you with the best possible care. While Kim is Dr. Lassetter's primary chairside assistant, she performs innumerable tasks with patients and behind the scenes to make your experience an exceptional one. We hope you love her gentle demeanor, efficiency, and expert care.
Around Waco, you may see Kim and her husband enjoying local eateries and listening to live music. She enjoys cooking and entertaining for family and friends, traveling, hunting and fishing, and hanging out with her hubby and fur babies, a dachshund and a chi-weenie.
Juana, Registered Dental Assistant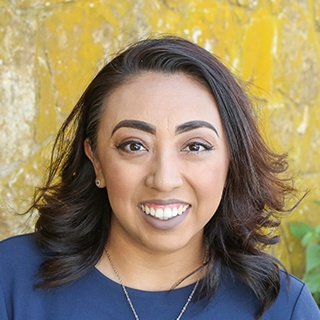 Juana comes to us with eight years of experience as a Registered Dental Assistant. Most of that time has been spent working with orthodontics - both metal brackets and clear aligners like Invisalign. She loves being a part of patients' transformation and thinks each resulting smile is priceless. Juana is originally from Reno, NV, and in her spare time she loves spending time with her family and her two dogs. A bonus fun fact- she and Dr. Lassetter used to work at the Waco Lowe's together before either of them went into the dental field. She credits that relationship to why she went into dentistry.
Maria, Registered Dental Assistant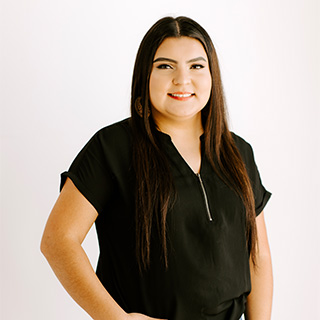 Maria is an enthusiastic dental assistant who graduated from Remington College in Houston shortly after graduating high school. Having recently moved to the Waco area from Navasota, Maria is eager to use her skills in dentistry in our office to take great care of our patients and build relationships with our patient family. In her spare time, she enjoys hiking and fishing with her husband and traveling back home to Navasota to spend time with her family and friends.