Our Waco Dental Team
Our team is top-notch! Each one of these professionals navigates patients through their office experiences and keep our practice running smoothly, cleanly, and efficiently! If you love our dental practice, tell your friends and family about us! Please let Dr. Lassetter, Dr. Rivacoba or Dr. Dhaon know so we can recognize and celebrate specific above-and-beyond service! If you can offer us ways to improve, never hesitate to let us know!
Gail, Registered Dental Hygienist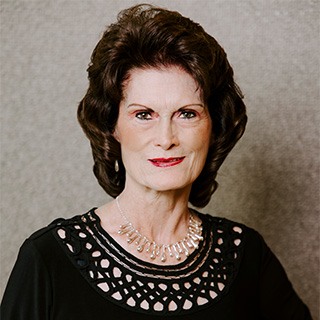 Gail worked as an orthodontic assistant for 25 years. She returned to school, was a member of the Phi Theta Kappa sorority, then graduated from Temple College as a Registered Dental Hygienist. Gail tailors her clinical skills for each patient and helps each one achieve optimal oral health while stressing its connection to systemic whole-body health. She stays current on new research and advancements in care for periodontal disease. Her patients are her extended family and energize her each day!
Horses are Gail's passion! She loves to ride her horse or take long walks in nature with her dogs to admire God's work. She loves her fur babies! Gail is most at peace in the mountains or Arizona desert.
Jennifer, Registered Dental Hygienist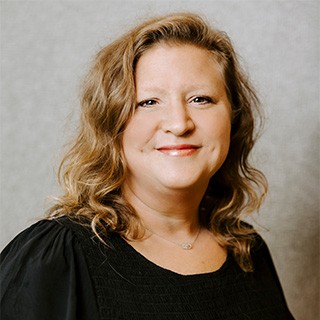 Jennifer is a Registered Dental Hygienist. She is a 2000 graduate of Coastal Bend College in Beeville. She was a member of Phi Theta Kappa Honor Society. She has a great deal of insight on how to keep your mouth healthy. Jennifer enjoys taking the time to develop a relationship with each patient. Patients love her joyful personality and benefit from her thorough and specialized skills.
Jennifer is married and has three sons. They enjoy spending time together as a family and stay very busy attending all the boys' activities. You might see them out at Poppa Rollo's or the downtown farmers market.
Ashley, Registered Dental Hygienist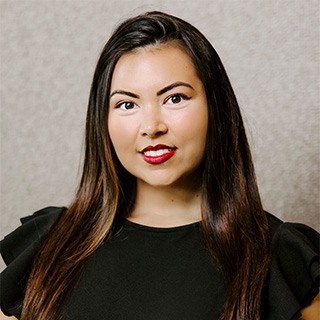 Say hi to our newest hygienist, Ashley, who is born and raised right here in our hometown. She is very passionate about serving our Waco community. Ashley began her career in 2014 after graduating from Tyler Junior college. You may find her in Lorena where she, her husband, their 3 boys, and 4 dogs reside. She enjoys reading, gardening, and all things yoga. In the office, you'll experience her contagious laugh throughout our halls.
Kaitlynn, Registered Dental Hygienist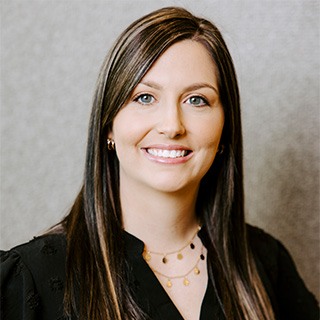 Kaitlynn graduated from Texas A&M University in 2014 and later pursued dental hygiene at Temple College. She enjoys getting to meet new people while providing the most comfortable dental experience possible for her patients. While not at the office, Kaitlynn enjoys spending time with her baby boy, husband, 2 dogs, and 3 horses.
Haleigh, Registered Dental Hygienist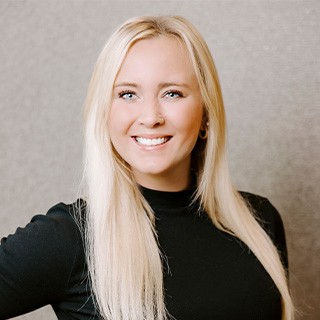 Haleigh was born and raised here in Waco and began her hygiene career in May of 2021 after graduating from UT Health School of Dentistry. Haleigh recently welcomed her baby boy, Mason into her family! She enjoys spending her free time with her family and friends, along with her sweet furbabies, Kori and Daphne! Haleigh strives to build trust with her patients and to maintain a long and healthy relationship.
Denise, Registered Dental Hygienist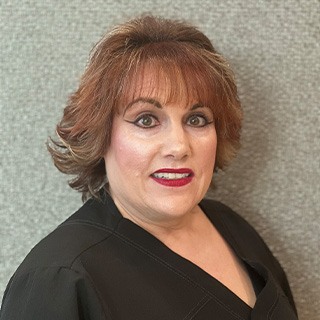 Denise is a Registered Dental Hygienist. She completed Dental Hygiene school where she received the Outstanding Dental Hygienist Award and was a member of the Phi Theta Kappa Honor Society. Denise is laser certified and enjoys staying current with the latest advancements in Dentistry. She also enjoys educating patients on the importance of oral health and providing excellent patient care. Before joining Heart of Texas Smiles, Denise worked for a cosmetic dentist in Houston for 28 years. Here, she provided concierge service to her patience and built many meaningful relationships.
Denise loves spending time with her husband and two Yorkies. She moved to Waco to be closer to family where she can now spend more time with her daughter, son-in-law, and two grandsons.
Virginia, Registered Dental Assistant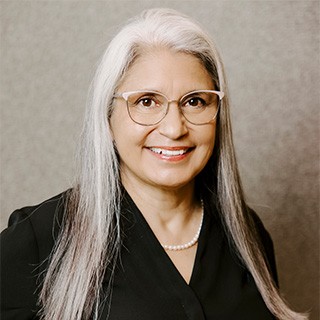 Virginia Diaz graduated from TSTI-Waco as a registered dental assistant in 1977. After graduation she worked alongside Dr. Jim Morton as his lone assistant for 35 years until his retirement and then as Dr. Nick Cobb's primary chairside beginning in 2011. In her 40+ years of dental experience, Virginia has witnessed the renowned advancements in dentistry to which has helped perfect her skill set. While maintaining her accreditation through continuing education courses, she is also certified in nitrous and is bilingual which helps with our Spanish-speaking patients. Virginia has an excellent rapport with patients. She is highly skilled, witty and a devoted hard worker.
A Central Texas native, Virginia and her late husband Lupe have three sons, Ron, Louis, and Richard, and three grandchildren- Louis III, Howard, and Jenni. Virginia enjoys get-togethers with family and friends, cooking, gardening and traveling! Ask her about her more recent Europe adventures!
Kim, Registered Dental Assistant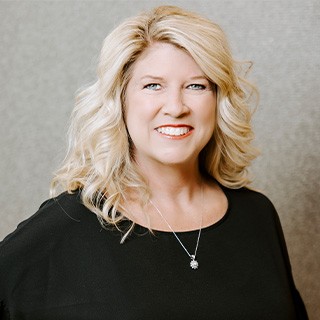 Kim was raised right here in central Texas. She graduated from TSTC-Waco as a Registered Dental Assistant and holds many certifications in dental assisting. Dental technology and our scope of services are always moving forward and Kim is quick in adapting and advancing. Kim develops her skills continuously to provide you with the best possible care. While Kim is Dr. Lassetter's primary chairside assistant, she performs innumerable tasks with patients and behind the scenes to make your experience an exceptional one. We hope you love her gentle demeanor, efficiency, and expert care.
Around Waco, you may see Kim and her husband enjoying local eateries and listening to live music. She enjoys cooking and entertaining for family and friends, traveling, hunting and fishing, and hanging out with her hubby and chi-weenie fur baby.
Allison, Registered Dental Assistant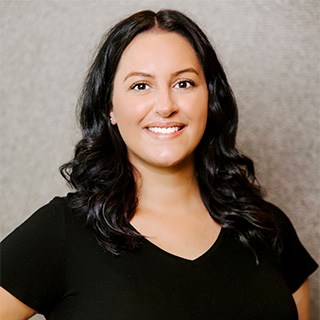 Ally was born and raised here in Central Texas. She always knew she wanted a career in the Healthcare Field to help others in some way. After making the decision to enter the dental field, she graduated from TSTC in 2017 as a Registered Dental Assistant. She gained knowledge and experience in general dentistry before training as an orthodontic assistant. Joining us at Heart of Texas Smiles, she strives to give you the smile you deserve during your orthodontic journey. Ally resides in Lorena with her fiance, Alex, her three sons and bonus daughter. She enjoys traveling, staying active and being outdoors.
Maria, Registered Dental Assistant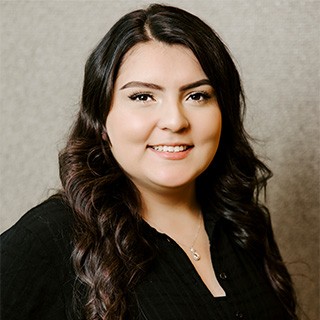 Maria is an enthusiastic dental assistant who graduated from Remington College in 2017 as a Registered Dental Assistant. Having moved to the Waco area from Navasota, Maria is eager to use her skills in dentistry in our office to take great care of our patients and build relationships with our patient families. Maria loves to help patients in any way possible to help maintain and improve smiles. In her spare time, she enjoys spending time with her husband, Chris, and their children, Aidan and Carolina.
Ashlee, Registered Dental Assistant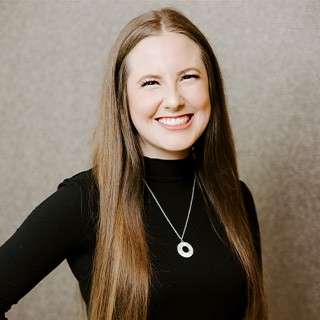 Ashlee graduated from Texas State University with her bachelor's of science in biology in 2021. There, Ashlee was the president of the American Student Dental Association at TXST pre-dental chapter. Through this organization, she was able to build her leadership, communication, and service skills. After graduation, she worked as an assistant in Houston, TX before moving to Waco and joining the Heart of Texas Smiles team. In her previous years of dental experience, including shadowing, internships, and assisting, Ashlee has enjoyed talking with patients and educating them throughout their dental appointments. Ashlee and her husband, Titus, grew up in Houston where they met and started dating in the 9th grade. They enjoy their time together in Waco with their dog, Pudge. Ashlee loves spending time with her family and friends, traveling, trying new restaurants, and hiking!
Paula, Registered Dental Assistant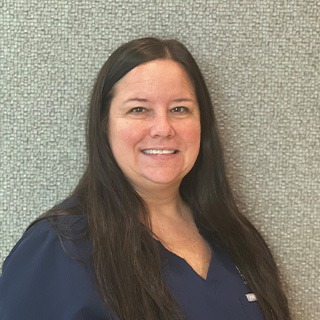 Paula has a great passion for dentistry and has been serving the field as a Registered Dental Assistant for 33 years. Paula and her husband, Rick, have a ranch in Rosebud where they have their dogs Tucker, Bailey, and Dixie running the ranch. Paula and Rick love to tend to their horses, cows, and goats! Her daughter, Leanne along with 2 grandchildren live in Georgia. Paula enjoys her time on the ranch, going with friends to listen to Texas country music and loves exploring the Stockyards!
Melissa, Registered Dental Assistant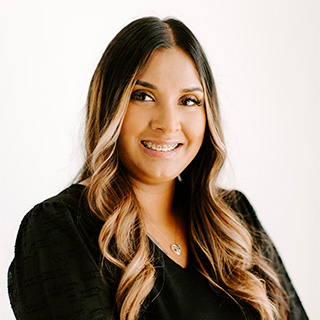 Melissa has been an RDA for 4 years. She says the best thing about being an assistant is seeing the after effects of dental cosmetics coupled with the joy on the patients' faces! When Melissa isn't working, she enjoys spending time with her husband and 4 wonderful boys! Melissa and her husband love everything outdoors and watching their boys play all the sports possible to get all that energy out!
Melissa, Practice Manager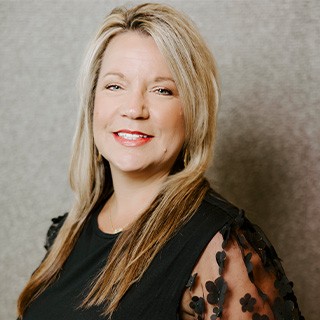 Melissa was born and raised in the East Texas area. She spends most of her summer on the lake camping, fishing and cruising the waters on the boat with her family. Melissa has 3 wonderful kids, Chelsey, Cassidy, Aiden. She has been in the dental industry for over 13 years and a manager for 10 of those. She loves all things dental! What she loves most about this industry is seeing patients smile.
Christy, Patient Experience Coordinator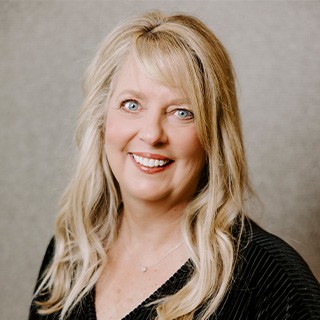 Christy grew up in Lorena. She graduated from the TSTC dental assisting program in 1988. She has over 20 years of experience in all aspects of the dental field. Patients love Christy's efficient work and warm personality. Christy performs a range of tasks for patients at each visit, treating each one of them like family. Christy greets each patient as they arrive with a warm smile and is quick to answer any questions our patients may have. She and her husband own Playdium Pool Company in West. This keeps her very busy in the summertime! She loves spending time with her family, Jimbo, Karson, Kristyn, her son-in-law, Corey and her grandchildren, Parks and Perry.
Kalli, Hygiene Coordinator
Kalli was born and raised here in Central Texas. She has always had a niche for the healthcare field and currently in school pursuing a major in health professions! Kalli joins us on the administrative side of the office! When she is not in the office Kalli enjoys spending time with family, traveling, shopping, and on her family's ranch in Valley Mills where they raise exotics!
Jennifer - Treatment Coordinator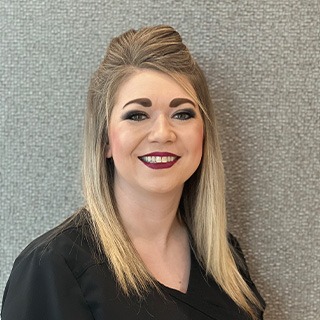 Bio Coming Soon!
Laura Scheduling Coordinator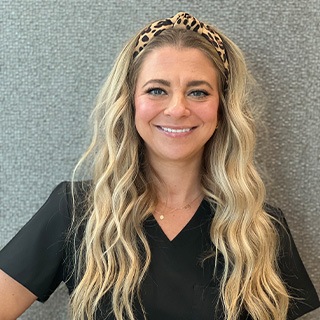 Bio Coming Soon!