Our Waco Dental Team
Our team is top-notch! Each one of these professionals navigates patients through their office experiences and keep our practice running smoothly, cleanly, and efficiently! If you love our dental practice, tell your friends and family about us! And please tell Dr. Lassetter and Dr. Rivacoba or Dr. Lassetter so we can recognize and celebrate specific above-and-beyond service! If you can offer us ways to improve, never hesitate to let us know! ncobb@wacofamilydental.com
Gail, Registered Dental Hygienist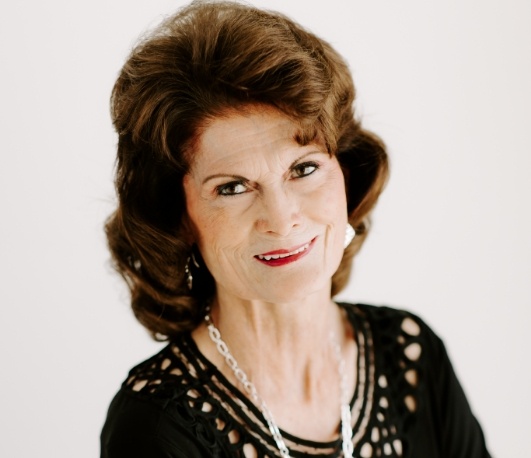 Gail worked as an orthodontic assistant for 25 years. She returned to school, was a member of the Phi Theta Kappa sorority, then graduated from Temple College as a Registered Dental Hygienist. Gail tailors her clinical skills for each patient and helps each one achieve optimal oral health while stressing its connection to systemic whole-body health. She stays current on new research and advancements in care for periodontal disease. Her patients are her extended family and energize her each day!
Horses are Gail's passion! She loves to ride her horse or take long walks in nature with her dogs to admire God's work. She loves her fur babies! Gail is most at peace in the mountains or Arizona desert.
Jennifer, Registered Dental Hygienist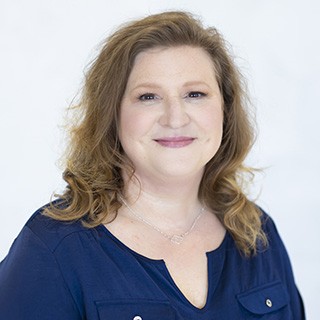 Jennifer is a Registered Dental Hygienist. She is a 2000 graduate of Coastal Bend College in Beeville. She was a member of Phi Theta Kappa Honor Society. She has a great deal of insight on how to keep your mouth healthy. Jennifer enjoys taking the time to develop a relationship with each patient. Patients love her joyful personality and benefit from her thorough and specialized skills.
Jennifer is married and has three sons. They enjoy spending time together as a family and stay very busy attending all the boys' activities. You might see them out at Poppa Rollo's or the downtown farmers market.
Regina, Registered Dental Hygienist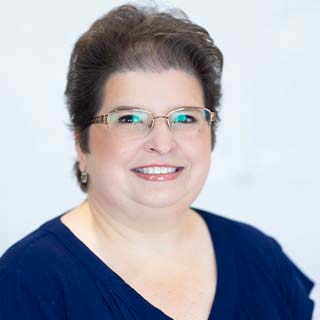 Regina, a Registered Dental Hygienist, has had a love for the dental field from at an early age. She began her dental career in 2004 practicing as a Registered Dental Assistant. She continued her education and graduated from the Blinn College Dental Hygiene School in Bryan. During her time in hygiene school, Regina received the Colgate Student Total Achievement Recognition award. Regina is self-driven and eager to serve her patients and fellow team with great motivation. Her patients love her and appreciate her thorough and gentle work.
Regina is so friendly, warm, and peppy! She brings a wealth of current dental hygiene best practices to our office.
Ashley, Registered Dental Hygienist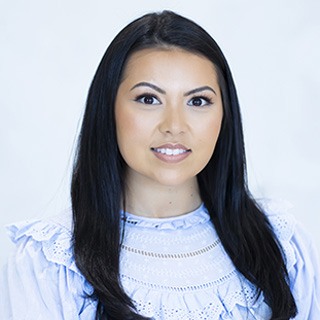 Say hi to our newest hygienist, Ashley, who is born and raised right here in our hometown. She is very passionate about serving our Waco community. Ashley began her career in 2014 after graduating from Tyler Junior college. You may find her in Lorena where she, her husband, their 3 boys, and 4 dogs reside. She enjoys reading, gardening, and all things yoga. In the office, you'll experience her contagious laugh throughout our halls.
Kaitlynn, Registered Dental Hygienist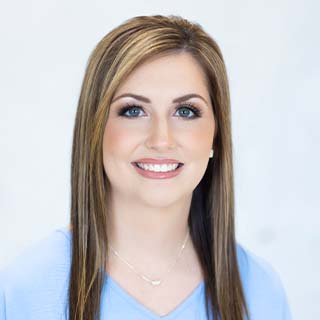 Kaitlynn graduated from Texas A&M University in 2014 and later pursued dental hygiene at Temple College. She enjoys getting to meet new people while providing the most comfortable dental experience possible for her patients. While not at the office, Kaitlynn enjoys spending time with her husband, 2 dogs, and 3 horses. Her favorite hobby is barrel racing on the weekends, but that has been placed on the backburner temporarily as she and her husband are expecting their first baby summer of 2022!

Virginia, Registered Dental Assistant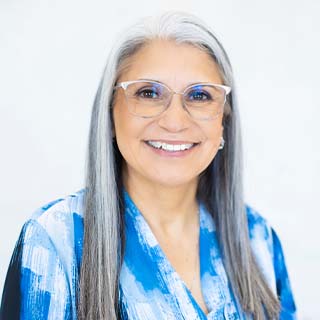 Virginia Diaz graduated from TSTI-Waco as a registered dental assistant in 1977. After graduation she worked alongside Dr. Jim Morton as his lone assistant for 35 years until his retirement and then as Dr. Lassetter and Dr. Rivacoba's primary chairside beginning in 2011. In her 40+ years of dental experience, Virginia has witnessed the renowned advancements in dentistry to which has helped perfect her skill set. While maintaining her accreditation through continuing education courses, she is also certified in nitrous and is bilingual which helps with our Spanish-speaking patients. Virginia is still Dr. Lassetter and Dr. Rivacoba's primary chairside assistant and has an excellent rapport with patients. She is highly skilled, witty and a devoted hard worker.
A Central Texas native, Virginia and her husband Lupe have three sons, Ron, Louis, and Richard, and have three grandchildren- Louis III, Howard, and Jenni. Virginia enjoys get-togethers with family and friends, cooking, gardening and traveling!
Kim, Registered Dental Assistant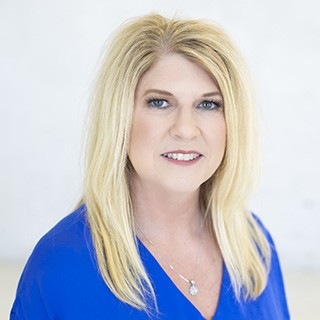 Kim was raised right here in central Texas. She graduated from TSTC-Waco as a Registered Dental Assistant and holds many certifications in dental assisting. Dental technology and our scope of services are always moving forward and Kim is quick in adapting and advancing. Kim develops her skills continuously to provide you with the best possible care. While Kim is Dr. Lassetter's primary chairside assistant, she performs innumerable tasks with patients and behind the scenes to make your experience an exceptional one. We hope you love her gentle demeanor, efficiency, and expert care.
Around Waco, you may see Kim and her husband enjoying local eateries and listening to live music. She enjoys cooking and entertaining for family and friends, traveling, hunting and fishing, and hanging out with her hubby and chi-weenie fur baby.
Maria, Registered Dental Assistant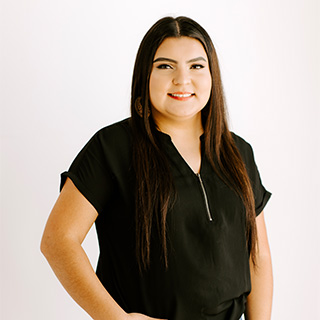 Maria is an enthusiastic dental assistant who graduated from Remington College in 2017 as a Registered Dental Assistant. Having moved to the Waco area from Navasota, Maria is eager to use her skills in dentistry in our office to take great care of our patients and build relationships with our patient families. Maria loves to help patients in any way possible to help maintain and improve smiles. In her spare time, she enjoys spending time with her husband, Chris, and their son, Aidan.
Allison, Registered Dental Assistant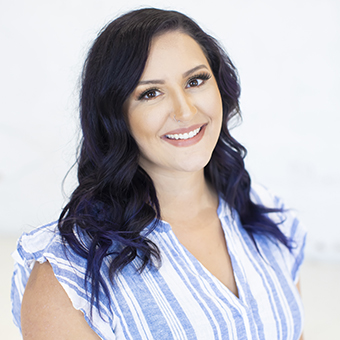 Ally was born and raised here in Central Texas. She always knew she wanted a career in the Healthcare Field to help others in some way. After making the decision to enter the dental field, she graduated from TSTC in 2017 as a Registered Dental Assistant. She gained knowledge and experience in general dentistry before training as an orthodontic assistant. Joining us at Heart of Texas Smiles, she strives to give you the smile you deserve during your orthodontic journey. Ally resides in Lorena with her boyfriend Alex, her three sons, and her bonus daughter. She enjoys traveling, staying active, and being outdoors.
Katie, Registered Dental Assistant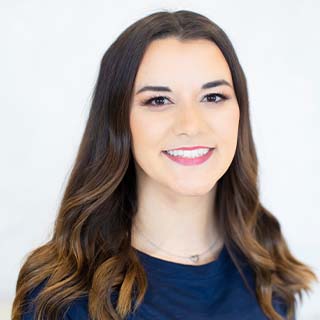 Katie started her dental career in 2016 in her hometown of Tulsa, OK. She has lived in the Waco area since 2018 with her husband, daughter and two puppies. She enjoys helping patients get the smile they've always dreamt of having and maintaining that smile. Outside of the office she enjoys spending time with family, being outdoors and shopping.

Haley, Hygiene Coordinator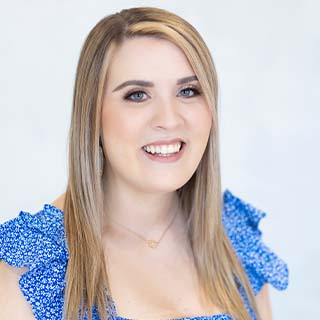 Haley was born and raised right here in Waco, TX. Growing up with a fascination for the dental office, she became a dental assistant in 2015. After practicing for several years, she has discovered a newfound love for the administrative side of dentistry and decided to change things up by moving on up to the front!
When she's not at work she enjoys spending time with her son and her husband, along with their extended family. Whether it be a relaxing day inside watching movies or an exciting family getaway adventure, they always have fun!
Carrie, Patient Care Coordinator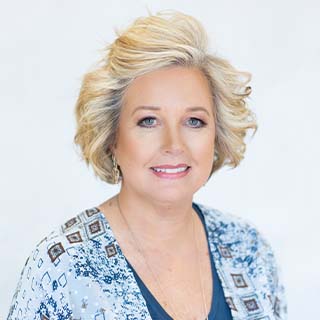 Carrie worked as a machine operator at a manufacturing plant for 20 years. Once her children graduated, she decided to go back to school and become part of the dental profession. She graduated as a Registered Dental Assistant from TSTC-Waco in 2010. She enjoyed being a chairside assistant but has excelled at balancing multiple roles at our front desk. Carrie is the scheduling queen, greets patients, keeps us running efficiently, and assists patients with a range of inquiries. She has such a gentle and pleasant personality.
Born and raised in Waco, Carrie married and moved to McGregor where they have raised their children.
Ansley, Financial Coordinator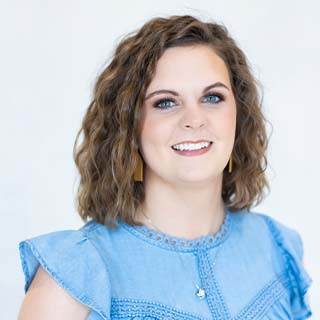 Ansley was born and raised in the small town of Dumas, TX, up in the Panhandle. Her family is absolutely loving Waco! She has worked in dentistry in the financial realm for the past 5 years and has developed highly motivated financial skills.
Outside of work, she enjoys spending every moment with her high school sweetheart, now husband of 10 years, and their two beautiful children. Camping, traveling, baking, spending time with their family, and volunteering with Church charities are more ways she spends her free time.
Christy, Patient Experience Coordinator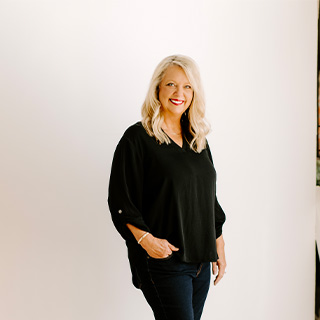 Christy grew up in Lorena. She graduated from the TSTC dental assisting program in 1988. She has over 20 years of experience in all aspects of the dental field. Patients love Christy's efficient work and warm personality. Christy performs a range of tasks for patients at each visit, treating each one of them like family. Christy greets each patient as they arrive with a warm smile and is quick to answer any questions our patients may have. She and her husband own Playdium Pool Company in West. This keeps her very busy in the summertime! She loves spending time with her family, Jimbo, Karson, Kristyn, her son-in-law, Corey, and the newest addition to the family, her grandson, Parks.
Robin, Insurance Coordinator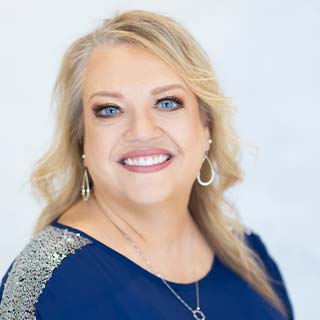 Robin was born and raised in Texas. After finishing Dental Assisting School at TSTC Waco in 1997, she moved to Tampa, Florida. A few months later she met her husband, Jeremy and they married in 1999. January 2016 brought them back to Texas to be closer to her family. Robin has been concentrating on all aspects of dental insurances and patient financing for many years. She loves to help find ways for patients to maximize their dental insurance benefits and is an expert in making it easy and fit into our patients' budgets! She wants things to be as easy as possible when it comes to having your dental treatment completed. In her spare time, she loves to spend time with her family at "Family Game Nights" every Friday. (She usually loses! LOL!) She also loves to relax with a blanket and watch a good movie, craft with her mom, and most of all LOVES singing.