Implant-Retained Dentures – Waco, TX
Stabilize Your Denture with Dental Implants

Are you tired of your dentures slipping or causing irritation? Despite several improvements over the years, dentures will always have their limitations. Thankfully, you don't need to settle for anything less than the best. You can enjoy a nearly perfect replica of your natural teeth with implant-retained dentures in Waco. You'll gain unmatched stability and a permanent solution when choosing to secure your denture with dental implants.
How Do Implant-Retained Dentures Work?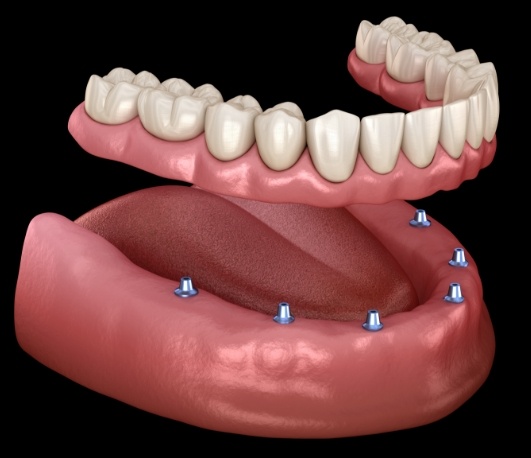 A traditional denture rests on top of your gum tissue and is held in place using suction or an adhesive. Several improvements have been made to their appearance and fit over the years; however, they will never quite feel natural. As an alternative, you can use 4 to 10 dental implants to anchor your denture to your jawbone. You'll never need to worry about slipping or irritation again, giving you peace of mind to laugh, chew, and smile freely.
Am I a Candidate for Implant-Retained Dentures?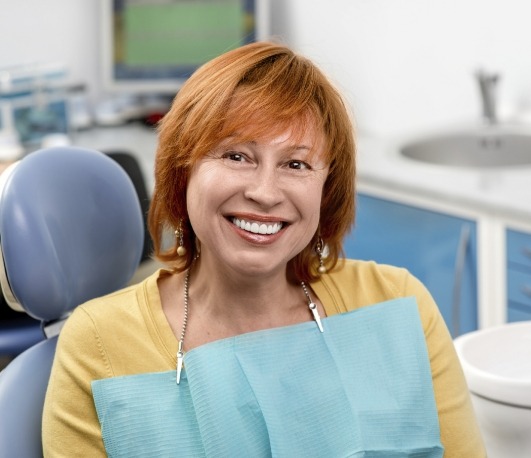 If you're not satisfied with your traditional denture, you might be a candidate for an implant-supported prosthesis. You'll need a consultation with your implant dentist in Waco to evaluate your oral and general health. We will also review a CT scan of your oral structures to ensure your jawbone can support the posts and to look for any hidden issues, like an infection. Depending on the results of the scan, you may need additional procedures before proceeding with your implant placement surgery, like periodontal therapy or bone grafting.
The Implant-Retained Dentures Procedure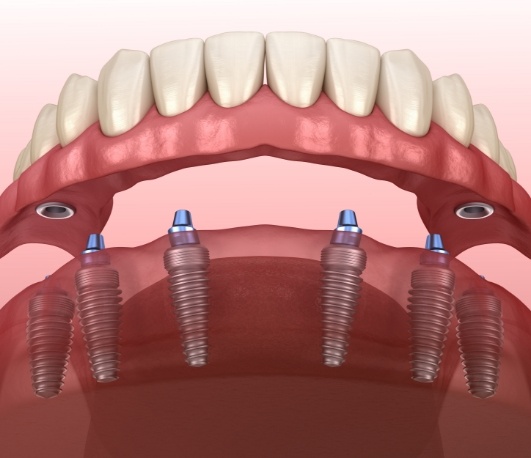 After recovering from any previous procedures, you're scheduled for your dental implant procedure. Sedation or anesthesia is used to ensure you are comfortable as your gum tissue is opened to strategically place your posts into your jawbone. Your tissue is sutured closed, and you'll spend the next several weeks recovering. Your posts serve as tooth roots, stimulating new bone growth, which allows your jaw to fuse to them through a process called osseointegration. Once your bone has healed, special fixtures are placed on each post to connect your custom-made dentures. You'll walk out of the office with a beautiful, complete smile that can last for a lifetime with the right aftercare, like maintaining your oral hygiene and visiting your dentist at least twice a year.
Benefits of Combining Dentures & Dental Implants
Dental implants in Waco are an excellent alternative to a traditional denture because they offer exceptional benefits not possible using a conventional treatment, such as:
Over a 95% success rate to last for decades.
Regain as much as 70% of your biting force.
Looks natural to boost your confidence.
Eliminates slipping and irritation.
Preserves your jawbone's density.
Improves your oral health.
Supports your facial tissues for a youthful appearance.
Easy maintenance and care.
Long-term, cost-effective solution.
Schedule Your Consultation
If you're ready to invest in the security of an implant-retained denture, it's time to contact our office to schedule your consultation. We'll rebuild your smile using a solution that looks and feels natural.