Emergency Dentist – Waco, TX
Urgent Dental Care Right When You Need It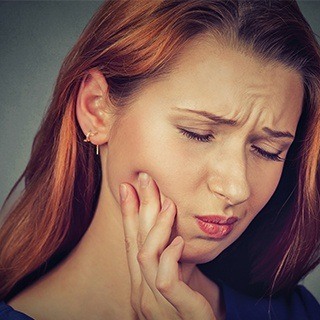 Dental emergencies are inconvenient, stressful, and often frightening. It can be hard to keep your cool during any urgent situation, but remaining calm and calling your emergency dentist in Waco are the keys to successful treatment. At Heart of Texas Smiles, Dr. Cobb and Dr. Lassetter are equipped to handle any emergency. When you call our office with a dental emergency, we'll get you a prompt appointment and then provide important advice for handling your situation in the meantime.
From a knocked out tooth to chipped, broken, and aching teeth, we see a range of situations in our office. How to know if you're dealing with a dental emergency? In general, if your tooth is aching, broken, or if you're bleeding from the mouth, you should seek urgent attention from your dentist in Waco.
Why Choose Heart of Texas Smiles for Emergency Dentistry?
Same-day appointments available for emergency patients
Advanced technology leads to faster & better care
Sedation dentistry available for immediate pain relief
Experience & Qualifications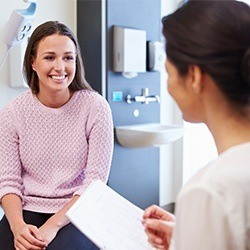 Dr. Cobb and Dr. Lassetter both have years of experience practicing dentistry, and they each take a lot of continuing education at every opportunity. In short, whatever your emergency might be, you can trust that they have the skills and expertise to handle it with ease. Plus, they make it a point to keep our office up-to-date with the latest dental technology, ensuring they're able to find and treat a problem as quickly and efficiently as possible.
What To Do After a Knocked Out Tooth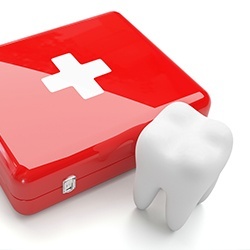 When a tooth comes completely out of the gum line, time is of the essence -- the chances of reattachment lessen with each minute that passes. Teeth are usually successfully repaired when attended to within the first two hours of loss. Call your dentist immediately. Find the tooth, rinse away any debris (careful never to touch the root of the tooth), and replace the tooth in its empty socket, the cheek, or in a bag of milk until you can reach the dentist's office.
Other Common Dental Emergencies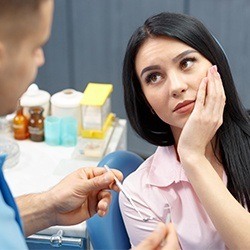 A knocked out tooth is one of the most urgent dental emergencies, but a variety of situations may require immediate attention. Some of the most common situations we deal with at Heart of Texas Smiles include:
Broken, fractured teeth
Toothache
Broken crown or filling
Foreign object lodged between teeth
Jaw pain
Don't wait to seek emergency care if you or a loved one experience these or other urgent situations.
What to Do About a Hurting Tooth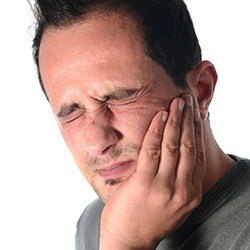 Do you have a toothache that is hurting so bad that you can't focus on anything else? We can help you get the quick relief you need, just be sure to:
Rinse and floss around the tooth to remove any debris that might be stuck and causing the pain.
If this doesn't fix the problem outright, give our office a call.
Until you can come to see us, a cold compress placed on the face or taking an OTC pain-reliever can help manage any discomfort.
How to Stop Dental Pain, Swelling, and Bleeding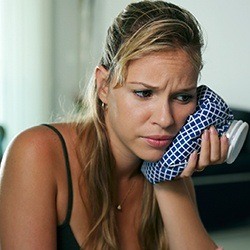 You will experience pain, swelling, and/or bleeding as a result of your dental emergency. After you've gotten in touch with your emergency dentist, take an over-the-counter pain medication as directed to reduce discomfort. Your dentist may write a prescription for added relief after your emergency appointment, depending on your situation.
To reduce swelling in the first 36 hours following the emergency, hold an ice pack on the affected cheek in 15-minute intervals -- 15 minutes on, 15 minutes off. Stop or slow bleeding by applying pressure to the wound with a clean gauze. Seek emergency medical attention if the bleeding does not subside after 10 minutes.
A Note on Children's Toothaches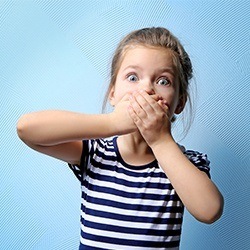 A child may complain of a toothache as a result of having a large food particle lodged between their teeth. Help your child brush, floss, and rinse to determine if there is something stuck between teeth. If pain persists, contact the emergency dentist immediately.
Root Canals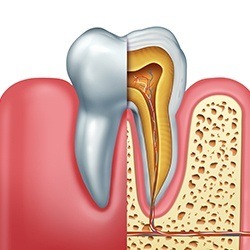 Inside of each and every tooth is a small amount of tissue called the dental pulp, which in addition to numerous blood vessels, contains the sensitive nerve of the tooth. It can actually become infected if exposed to bacteria, leading to a very severe toothache. To stop this kind of pain and save the tooth from extraction, our team can use a root canal. We'll simply remove the infected tissue, clean the tooth, fill it, and then rebuild it using a restoration. Thanks to modern-day dental techniques, root canals are now not only relatively painless, but treated teeth can be trusted to look and function like normal for decades afterward.
Tooth Extractions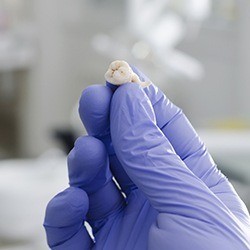 Our primary goal is to help our patients keep all of their natural teeth for as long as possible, but in certain circumstances, the best thing we can do is simply remove a problem tooth, such as:
A cavity is too large to be repaired with a filling or crown
The enamel is so damaged that it cannot be put back together
Advanced periodontal disease is present
Whatever the case may be, patient comfort is always our top priority when performing and extraction, so we'll use a light touch, local anesthetic, and even dental sedation if requested to make the process nice and easy.
Learn More About Tooth Extractions
Wisdom Tooth Extractions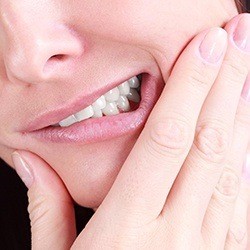 The wisdom teeth are the most often extracted because most patients simply don't have enough room for them in their gum line. They are a third set of molars that normally start to come in around the late teens or early twenties, but they usually become impacted (stuck), leading them to cause pain, teeth crowding, and even develop an infection. We can fix and even prevent these kinds of symptoms simply by removing the teeth in our office.
Learn More About Wisdom Tooth Extractions
Waco Dentist Accepting Dental Emergencies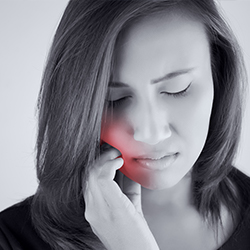 Dr. Cobb and Dr. Lassetter know you deserve quick attention in a dental emergency. Call Heart of Texas Smiles and tell us about your situation! We'll get you a quick appointment and provide important advice in the meantime. Our office is located in Waco and we warmly welcome patients from West, Woodway, and surrounding areas.