Emergency Dentist — Waco, TX
Urgent Dental Care Right When You Need It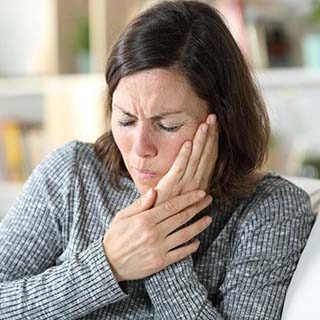 Dental emergencies are inconvenient, stressful, and often frightening. It can be hard to keep your cool during any urgent situation, but remaining calm and calling your emergency dentist in Waco are the keys to successful treatment. At Heart of Texas Smiles, Dr. Lassetter or Dr. Rivacoba are equipped to handle any emergency. When you call our office with a dental emergency, we'll get you a prompt appointment and then provide important advice for handling your situation in the meantime.
Why Choose Heart of Texas Smiles for Emergency Dental Care?
We'll get an appointment scheduled for you ASAP
Advanced technology leads to faster & better care
Sedation dentistry available for immediate pain relief
What to Do in a Dental Emergency
Get an appointment scheduled today: Dr. Lassetter and Dr. Rivacoba both have years of experience practicing dentistry, and they each take a lot of continuing education at every opportunity. In short, whatever your emergency might be, you can trust that they have the skills and expertise to handle it with ease. Once you call our office, a team member will take note of your symptoms and get you scheduled as soon as possible.
Complete an emergency exam: After you arrive at our office, we'll perform a detailed exam and confirm if digital X-rays are needed to determine the extent and severity of your emergency. If you are in immediate pain, we'll get you relief so you can relax and have a clear head.
Reviewing our findings: We'll break down our findings with you directly so you can make an informed decision on your future care. We'll also recommend a treatment plan and break down the costs and timeline associated with it.
Get the emergency care you need: Our team will work diligently to resolve your symptoms and emergency issue, which may include dental fillings, crowns, root canal therapy, or another dental service.
The Most Common Dental Emergencies
From a knocked out tooth to chipped, broken, and aching teeth, we see a range of situations in our office. Not sure how to know if you're dealing with a dental emergency? In general, if your tooth is aching, broken, or if you're bleeding from the mouth, you should seek urgent attention from your dentist in Waco. With that said, you can read about the many other types of emergencies we handle as well as learn a few tips below to manage your situation before you arrive.
Understanding the Cost of Dental Emergencies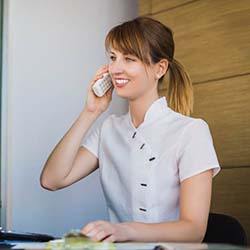 Without performing an exam, we can't really know what treatment would best meet your needs. Therefore, your estimated costs will be discussed after we've already completed your emergency exam. Thankfully, the exam portion of your visit is relatively inexpensive. You'll always know what your costs will look like before we begin any treatment, ensuring you can make an informed decision on your care ahead of time. What we do not recommend is putting off care you need as this can cause the emergency to worsen, resulting in higher costs anyway.
How to Prevent Dental Emergencies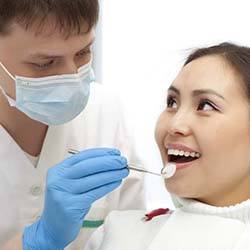 Dental problems are much easier to handle when you catch them earlier, rather than reacting to them once they turn into dental emergencies. Additionally, it's always a good idea to keep the preventable tips below in mind:
Visit our office regularly for dental checkups and cleanings
Maintain good oral hygiene at home (i.e. brushing and flossing)
Never use your teeth as a tool
Wear a nightguard if you grind your teeth
Wear a mouthguard if you play contact sports