Humana Dental Insurance – Waco, TX
Get a Healthy Smile with Humana
Your teeth can last for a lifetime with the right care over the years. Although you might think brushing and flossing are enough to keep your smile healthy, they are only half the care you need. In fact, the American Dental Association recommends you visit your dentist at least twice a year. If you don't see your dentist as often as you should because you're worried about a large bill, we have the solutions for you. As a Humana dentist in Waco, you can get the affordable care you need to invest in your oral health.
Humana Coverage Availability & Fees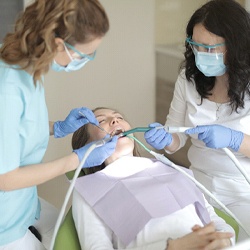 Humana provides comprehensive dental coverage for individuals and families. By paying your monthly premium, you have access to over 260,000 dentists across the U.S., including our office. As a leading provider of various policies, you can find the perfect plan that accommodates your budget.
Humana offers a wide range of coverage to meet your needs. Although every plan differs, most include:
100% preventive coverage
80% minor restorative coverage
50% major restorative coverage
Humana focuses on prevention to keep the teeth and gums healthy to reduce the need for a costly treatment down the road. You can get the cleanings and checkups you need for only a small co-payment. If an issue develops, you can get it treated quickly without breaking the bank. You're given an annual allowance to use toward the services you need after reaching your annual deductible.
Humana recommends you choose an in-network dentist in Waco to lower the amount you need to pay. Our office accepts both in-network and out-of-network coverage to help you maximize your benefits before they expire at the end of the year.
On average, less than 3% of Americans meet or exceed their annual benefits. We don't want to see you waste money that could have been spent on your smile. We understand dental insurance is confusing, which is why we are here to help you get the most out of your coverage.
About Carrie, Hygiene Coordinator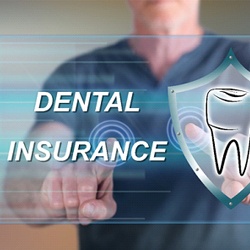 Carrie has been a Registered Dental Assistant for nearly a decade. She enjoys working with patients to help them achieve their oral health goals. Also known as our "Scheduling Queen," she interacts directly with patients to encourage a positive dental experience.
Carrie will work on your behalf with Humana to file the necessary claims and paperwork. She takes the time to explain how your benefits are being used to pay for your treatments. If you owe a remaining balance, Carrier will explain the fees associated with your treatment and discuss your payment options. Besides traditional methods, our office also accepts third-party financing. You can get the treatment you need while paying for it using a plan that accommodates your budget.
Schedule an Appointment Today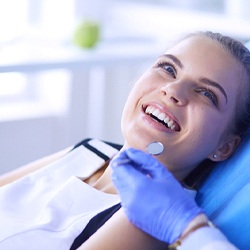 If you pay for your dental insurance, don't throw money down the drain. Invest in a healthy smile for affordable rates with Humana. If you have questions about your coverage, or you're ready to schedule an appointment, contact our office today.