Orthodontics/Braces – Waco, TX
Straight Teeth Made Easy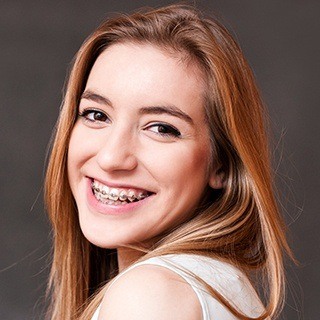 At Heart of Texas Smiles, we like to say that we have everything a smile could ever need under one roof. That's why in addition to several general dentistry services, we also offer a full range of orthodontic treatments for both children and adults. Whether you want to fix your child's crooked and crowded teeth or you're hoping to improve your own smile, our team has the training and experience to help you get what you need as quickly and efficiently as possible. To learn more about our orthodontic treatments and which one might be best for you, contact us today.
Why Choose Heart of Texas Smiles for Orthodontics/Braces?
Treatments available for both children & adults
Invisalign: Straighter teeth without metal braces
Get everything you need in one office without referrals
Traditional Orthodontics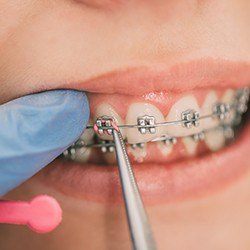 Traditional orthodontics refers to metal braces, which are still the most reliable, durable, and affordable orthodontic treatment available today, able to correct minor and major alignment problems in the teeth and jaws with ease. They still work the same trusted way—a wire held in place by brackets on the teeth applies a pressure that slowly moves them—but thankfully, they have gotten a cosmetic update over the past few years, giving them a subtler appearance that blends more easily into the smile.
Learn More About Traditional Orthodontics
Invisalign® Clear Braces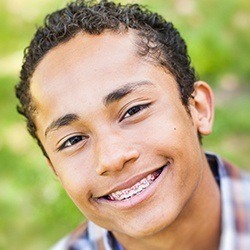 If you're an adult with misaligned teeth, then the thought of wearing metal braces to work has probably prevented you from straightening them for years. Thankfully, Invisalign was designed with you in mind. Instead of brackets and wires, it uses a series of clear plastic aligner trays to gently move the teeth into their proper positions. They are so thin and discreet looking that no one will notice you're using Invisalign unless you tell them, and whenever it's time to eat or brush, you can simply take the trays out until you're done.