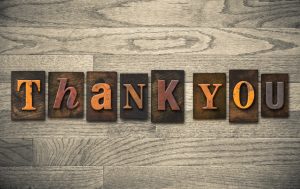 To All of Our Wonderful, Loyal Patients:
It's the time of year again, the time to give thanks for the things we are grateful for all year long. As your Waco, TX dentist, we can think of one big thing we're so thankful to have: you, our fantastic patients!
Thanks to your support, this year was an especially good one for Heart of Texas Smiles. We welcomed many new smiles to our list of patients, as well as our newest passionate doctor, Dr. Julie Foster. Dr. Foster has already proven to be such a fantastic member of Heart of Texas Smiles, and if you've been to the office since she joined this past summer, we're sure you've noticed, too.
Of course, we never forget that none of these exciting steps would be possible for our practice without you, our loyal patients. We want to thank you for choosing the passionate team at Heart of Texas Smiles in Waco to help you on your journey to healthy, beautiful teeth that will last a lifetime.