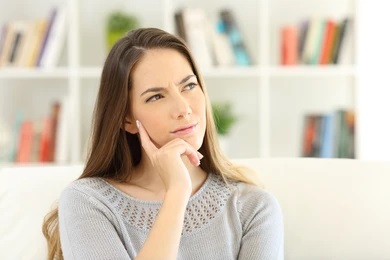 Invisalign is a popular alternative to traditional metal braces that straightens one's teeth over a period of months or years using a series of aligners. Since these trays are virtually invisible, this allows patients to feel more confident in their smiles throughout treatment. If you're thinking about undergoing orthodontic treatment, you may be wondering if it's possible to get cavities during Invisalign. Read on to find out everything you need to know!
Can You Get Cavities During Invisalign Treatment?
Cavities during Invisalign are still a possibility, so it's important to take good care of your smile throughout treatment. If you don't brush and floss after every meal, this allows plaque and food particles to remain on your teeth. Not only can this stain your aligners, but it will also make you more likely to develop cavities, which may throw your Invisalign treatment off track.
What to Do If You Get a Cavity During Invisalign Treatment
If you end up developing a cavity during Invisalign treatment, be sure to contact your dentist as soon as you can. This will allow them to check it out and determine how bad the decay is. They will need to administer prompt treatment to keep the cavity from getting any worse and may use your aligners to shape the filling. This will eliminate the need for new trays since the filling will be in the same shape as the damaged tooth. Some signs that you may have a cavity that you should look out for include:
Mild to sharp pain when consuming sweet, hot, or cold foods and drinks
A toothache, spontaneous pain, or pain without an apparent cause
Brown, black, or white staining on a tooth
Holes or pits in the teeth
Pain when biting
Sensitive teeth
How to Avoid Cavities During Invisalign Treatment
It's possible to fix cavities that form while undergoing Invisalign treatment, but prevention is best. Some ways to reduce your risk of developing cavities include:
Clean your trays – Brush your aligners and soak them regularly to eliminate bacteria.
Keep up with your oral hygiene – Brush and floss your teeth after every meal. Use a soft-bristled toothbrush and toothpaste that contains fluoride to strengthen your pearly whites and lessen your risk of cavities.
See your dentist regularly – This is key to avoiding cavities during Invisalign and staying on track with treatment. During these visits, your teeth will be thoroughly cleaned and your dentist can fix any cavities you may have. They can also check to ensure that your treatment is going as planned.
Though it's possible to get cavities during Invisalign treatment, the above tips will help you prevent them. Before you know it, you'll achieve the gorgeous, healthy smile you've always wanted!
About the Practice
Are you looking to straighten your misaligned teeth? Heart of Texas Smiles offers Invisalign aligners that can help. These clear trays apply gentle pressure to straighten your smile and give you more confidence in your pearly whites. With a team of talented oral health professionals in your corner, the smile of your dreams is within reach! Call Heart of Texas Smiles's office at (254) 848-0240 or visit their website for more information on Invisalign or to set up a consultation.