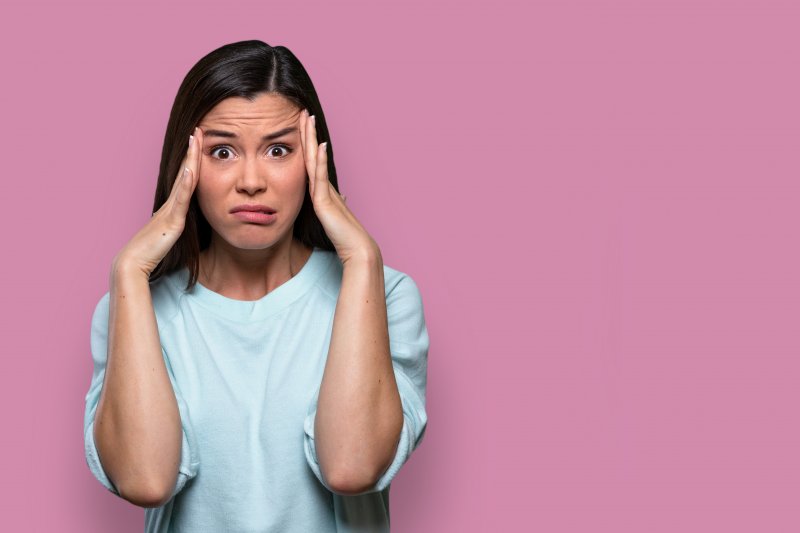 After eating lunch, you reach for your Invisalign aligners to put them back on. Then…oh no. Dread instantly sinks in. You could have sworn you put the aligners in the case but now, you're not so sure. You try retracing your steps but quickly realize you have no idea where you placed them.
It's understandable if your first instinct is to panic, but there's no need to worry! Take comfort in knowing that you're not the only patient who has been stuck in this predicament. There are some practical steps you can take after losing a tray—read along to find out what they are.
Search Carefully
This may seem obvious, but one of the first things you should do after losing an Invisalign aligner is to search carefully. The thin, clear plastic makes it easy to glance over them, especially if they're in an area far from where you'd normally keep them. The clear aligners are essentially invisible, so make sure you're checking countertops, bags, lockers, drawers, and sofa cushions thoroughly. Retrace your steps and search all areas you were in recently.
Contact Your Orthodontist Immediately
Unable to find your aligners? You should contact your orthodontist or dentist immediately and explain the situation. They'll advise you on what your next steps should be. Most patients may not know this, but the cost of treatment usually includes two built-in replacement trays. So, you may not even pay any additional charges or fees for a new aligner!
Wear Your Previous Set or Advance to the Next One
If you just started wearing the missing aligner, your orthodontist may advise you to go back to wearing the previous set until your replacement arrives. However, if you're almost ready to move on to the next phase, they may recommend going forward with your treatment and using the next aligner. It's important to note that you should not advance early unless you've been given the green light by your dentist. You risk damaging your oral health if you force your teeth to move too early.
How Do I Avoid Losing an Aligner?
Invisalign treatment is only successful if you use it as directed, which means keeping track of your aligners is critical. Here are a few tips to avoid misplacing your aligner:
Do not remove your aligners unless it's necessary (such as eating or drinking something other than water)
Always put your aligners in their storage case when not in use
Don't place your aligners on a lunch tray, table, napkin, or plate
Avoid the stress of losing your Invisalign trays and always protect them. If they're not in your mouth, make sure you're mindful of where you place them. Remember, your hard work and effort will pay off eventually, and you'll be enjoying your new smile in no time.
About the Practice
Heart of Texas Smiles strives to provide personalized dental care and comprehensive treatment to help meet the dental health needs of all our patients. Our team continually updates our education to stay on top of the newest techniques, products, and equipment so we can provide you with the highest level of care possible. Invisalign is one of the orthodontic treatments we offer, and because of its discreet nature, we understand how easily it can be misplaced. If you find yourself in this unfortunate situation, there's no need to panic! We can replace your aligners quickly. To learn more about this treatment, visit our website or call (254) 776-3310.