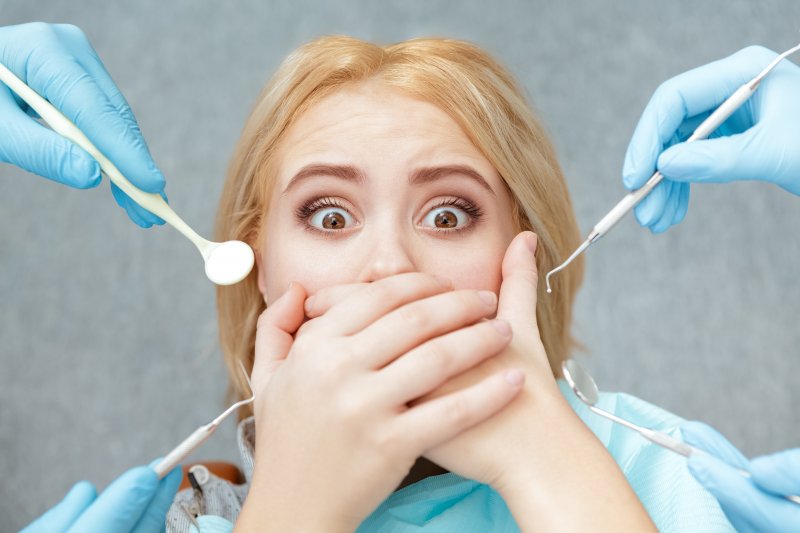 From denim-on-denim outfits to crop tops and "mom" jeans, many 90's trends have recently made their way back into the spotlight. Unfortunately, there is one fashion statement that has resurfaced as well: tooth gems. With internet influencers and lifestyle celebrities, like Kylie Jenner, showing off their smile "upgrade," more and more patients are interested in exploring this fad. Unfortunately, the risk in crystal tooth gems bonding isn't being talked about as much. Keep reading to learn why you should pass on tooth jewelry.
What Are Tooth Gems?
Tooth gems are when jewels are attached to the surface of your teeth with a powerful adhesive, which is designed to hold them in place for 6+ months. For some, one small stone is applied to the center of the tooth. For others, a jewel-encrusted cap is placed on an entire tooth or an entire row of teeth. This trend has been popularized by a number of celebrities, from pop stars like Katy Perry to famous rappers like Lil' Wayne.
The Dangers of Adhering Gems to your Teeth
Whether you love the trend or don't quite understand why it is so popular, it is important to be aware of the potential dangers involved in applying tooth gems to your teeth. A few of the risks include:
Food particles, plaque, and bacteria getting stuck around and underneath the jewel, resulting in significant dental decay.
Chronic bad breath from the retention of food and residue trapped by the gem(s).
Ingesting contaminants in non-approved semiprecious stones, copper, diamonds, etc.
Significant discoloration from inhibited oral care, requiring restorative and cosmetic dentistry to correct.
Enamel erosion.
Safe, Effective Smile-Enhancing Options to Consider Instead
There is no room for error when it comes to your smile, which is why it is best to stick with safe, tested, effective cosmetic treatments. Instead of opting for a tooth-related fad that can cause significant damage and will be considered out-of-style in no time, upgrade your smile with one of the below:
Veneers
Metal-free restorations
Teeth whitening
Braces
Cosmetic bonding
If your favorite celebrity is sporting tooth gems, inspiring you to do the same, it is important to remember the potential long-term damage involved. Simply put, this is a fashion trend that is not worth trying.
About the Practice
At Heart of Texas Smiles, patients can benefit from the expertise of two accomplished dentists, a comprehensive array of services, and a patient-driven approach to care. Dr. Nick Cobb, Dr. Theresa Lassetter, and our entire team are united behind our mission to preserve your oral health and beautiful smile, which is why shedding light on the dangers of risky trends, like tooth gems, is so important. If you are interested in learning more about why you should avoid this fashion trend or are interested in scheduling an appointment with our team, visit our website or give us a call at 254-776-3310.