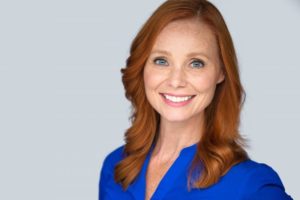 Living without a full set of teeth is extremely difficult. Traditional dentures provide a way to restore a portion of the original chewing capacity and to achieve a complete smile once again. However, this method has many limitations. Thankfully, there is a way to upgrade dentures – with dental implants. If you're looking to transition from dentures in Waco, there are a few things you need to know beforehand. Continue reading to learn more about the procedure.
Preparing for a Dental Implant
The biggest difference between traditional dentures and dental implants is that the latter requires a minor surgical procedure. In many cases, people who've worn dentures for some time have suffered a loss in jawbone density. This requires bone grafting, which is the process of surgically taking bone matter from another part of your body or a donor, or utilizing synthetic materials to build up the treatment site.
Bone grafts are usually performed four to six months before dental implants can be placed. Over the next few months, the new material will harden and fuse with the existing bone to provide support for the dental implants.
How Dental Implantation Works
Replacing a full set of teeth requires four to six implants per arch. Dentists are able to use such a minimal number of posts because they angle and position them in the denser portions of the jawbone. This allows for a less invasive yet secure foundation for your overdentures.
During the dental implant surgery, the dentist will do the following:
Make an incision in your gums to access the jawbone
Shape the empty tooth socket so that it can accommodate an implant screw
Insert the implant screw
These steps are repeated until the entire process is completed.
Recovering from Dental Implant Surgery
After your dental implants are placed, you'll temporarily be placed on a soft-food diet in order to let them heal and fuse properly. This usually takes around three to six months. During this time, it's important to avoid placing excess stress on the implants, as it could cause them to shift or heal crookedly. Once the fusion is complete, you'll be able to return to your normal diet.
With proper care, implant-supported dentures can last 30 years to a lifetime. Instead of removing them like the traditional method, you'll brush your teeth normally. However, you should avoid using traditional dental floss.
Here are some alternatives:
Water flossing – A tiny water jet shoots a stream of water at high pressure to get rid of plaque between the teeth.
Interdental brushes – These are tiny toothbrushes made to get into the tight spaces that floss would normally be used to clean.
Floss threaders – They consist of a small handheld device with a loop on one end and a stiff flat edge on the other that allows for an effective cleaning.
When you visit a local dentist for a consultation, you can get even more details about how to effectively transition from dentures to dental implants in Waco. Once your smile is upgraded, you can look forward to regaining up to 75% of your original chewing capacity and heightened confidence from your natural-looking appearance!
About the Author
Dr. Nick Cobb earned his dental degree from the University of Texas Dental Branch-Houston. He is insistent upon using the highest-level diagnostic and treatment technology to aid in the dental implant process. Additionally, Dr. Cobb takes several hours of continuing education annually to further hone his skills and to stay abreast of the latest advancements in dentistry. He places dental implants at Heart of Texas Smiles, and he can be reached for more information or to a schedule visit through his website.