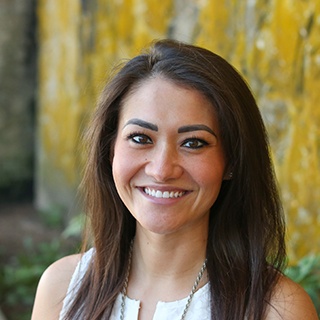 At Heart of Texas Smiles, Dr. Theresa Lassetter has been recognized by Waco Today as one of their Women in Business in Waco, TX. A talented and trusted dental professional, her ability to provide personalized, high-quality dentistry to individuals living in the area makes her one of the best. If you are looking for a qualified dentist who puts patients first, look no further than Dr. Lassetter.
Dr. Lassetter's Background
Although she is a native of Plano, Dr. Lassetter set her sights on Waco when she attended Baylor University and earned her bachelor's degree in Biology in 2011. Meeting her husband, Cody, while working part-time at the local Lowe's garden center, the two married and moved to Houston. Here, she completed her Doctor of Dental Surgery degree at the University of Texas Health Science Center School of Dentistry, graduating at the top of her class and as a member of Omicron Kappa Upsilon, which is a dental honors fraternity.
Returning to Waco, she eventually found Heart of Texas Smiles. Led by colleague Dr. Nick Cobb, she enjoyed the atmosphere, environment, and ability to change the way people view dentistry. Passionate about her work and the possibilities that exist among her team, she took the next step and established herself as a true businesswoman, buying into the practice and becoming a co-owner alongside Dr. Cobb.
Why Heart of Texas Smiles is Best
As part of Waco Today's Women in Business feature, Dr. Lassetter shared that Heart of Texas Smiles is preparing to give patients an even grander experience. Currently building a new office that she declares will be a "state-of-the-art, dream practice," she, Dr. Cobb, and their exceptional team will be able to continue providing optimal oral healthcare to residents living in Waco and its surrounding communities.
From a focus on preventive care and patient education to increased safety precautions to only the most advanced dental technology available, individuals who visit Heart of Texas Smiles now and in their future location can expect nothing but the very best.
Her Life Away From the Office
Although Dr. Lassetter may be excited about the future of the practice as a women-led dentist in Waco, TX, it is her family and life at home that she enjoys most. As a mother of three, two girls and a boy, she and her husband enjoy spending time experiencing the Waco area. From the Farmer's Market to Hewitt Park to playing My Little Ponies and enjoying time in the backyard, she is an active mother, wife, and professional in every sense of the words.
Let Heart of Texas Smiles be your home for better oral health. Dr. Lassetter, Dr. Cobb, and the team are ready to welcome you and your family.
About the Authors
Dr. Theresa Lassetter achieved her doctorate from the University of Texas Health Science Center School of Dentistry. She is committed to providing personalized, state-of-the-art cosmetic dentistry care to patients in need, including Invisalign, custom veneers, and professional teeth whitening.
Dr. Nick Cobb is a Houston native who received his dental degree from the University of Texas Dental Branch – Houston. Actively involved in various professional organizations, he brings his education, professional experience, and training to his patients at Heart of Texas Smiles each day.
If you would like to learn more about our team and how we can help you take control of your smile, contact us via our website or by calling (254) 848-0240.