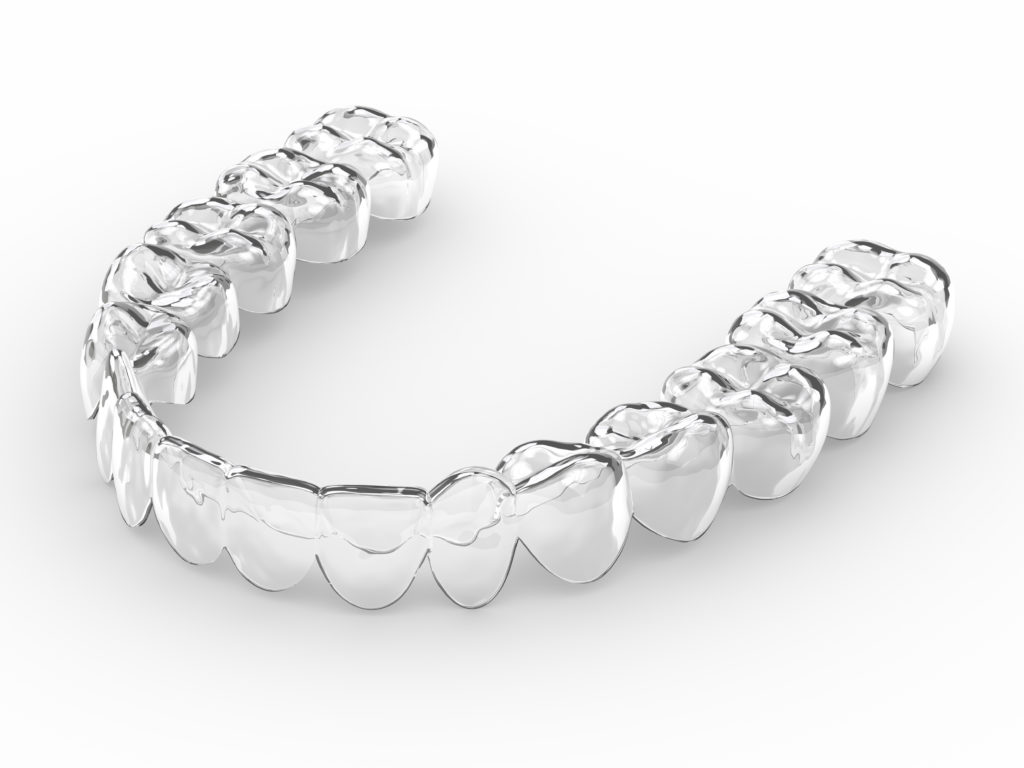 Invisalign in Waco has long been the go-to option for straightening teeth without metal braces. However, nowadays you might be hearing a lot about the Smile Direct Club – a "do-it-yourself" method for tooth straightening where the aligners are sent straight to your home. Many people see Smile Direct as a more convenient alternative to Invisalign, but there are several key differences between the two treatments that you might not think about until it's too late. Here are 3 important things to know when considering Invisalign vs Smile Direct.
1. Invisalign is a Personalized Treatment; Smile Direct is Not
While the Invisalign process is handled in person, Smile Direct relies on remote teledentistry. They do employ dentists and orthodontists to monitor the case, but you never meet them in person, and they never personally examine your actual smile. As such, there is a limit to how much Smile Direct can be personalized for you since the people in charge of your case don't have all the information about your mouth. In contrast, the Invisalign process always begins with a thorough examination and X-rays that allow your dentist to identify potential risks and build a treatment plan that accommodates for them. As such, choosing Invisalign can help you avoid complications that Smile Direct is not really designed to deal with.
2. Invisalign is Monitored Much More Closely Than Smile Direct
Typically, you'll visit your dentist every 4 to 6 weeks to check on the progress of your Invisalign treatment. With Smile Direct, you'll have a teledentistry call every 90 days. Less frequent checks raise the risk of undesirable movements occurring without you even realizing it. Moreover, there's a limit to the kind of evaluation a dentist can perform remotely compared to what they can do in person. With Invisalign, you can rest easy knowing that a professional is keeping a close eye on your smile.
3. With Invisalign, You'll Receive Your Aligners in Person
Having aligners mailed directly to your home instead of needing to go pick them up yourself seems like convenient on paper. However, many patients have reported getting the wrong aligners or not receiving their aligners at all. This can seriously disrupt the tooth alignment process; while you're waiting for the new aligners, your teeth could move back to their original positions. With Invisalign, your dentist will personally make sure you have each set of aligners before you actually need them so that there's little risk of the treatment being interrupted.
In general, leaving your orthodontic treatment in the hands of a professional is less risky than a do-it-yourself approach. Whether you're considering Invisalign or Smile Direct, it's a good idea to consult with your regular dentist to discuss the pros and cons of each option so that you can make the choice that will let you smile later.
About the Authors
Dr. Nick Cobb studied dentistry at the University of Texas Dental Branch-Houston. He is a delegate of the Texas Dental Association and has been recognized as an Invisalign Gold II Provider. Dr. Theresa Lassetter completed her Doctor of Dental Surgery training at the University of Texas Health Science Center School of Dentistry, and she stays up to date with the American Academy of Clear Aligners. Thanks to their select training, they have completed a large number of Invisalign cases, from simple corrections to complex issues. To schedule an Invisalign consultation at Heart of Texas Smiles, contact them through their website or by calling (254) 776-3310.