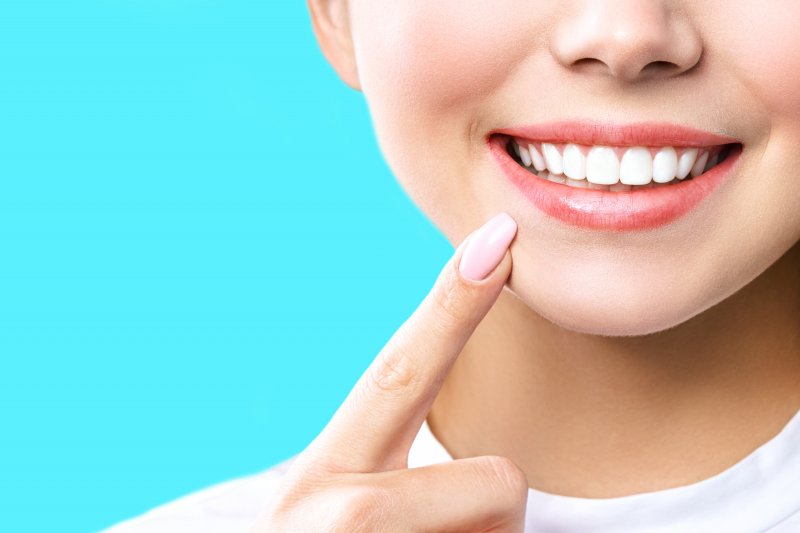 Tired of the stains and discoloration caused by years of drinking coffee, smoking, or normal wear and tear? Want a whiter, brighter smile? If you're like most people, you may consider running to a local drug store and buying one of the many products on the shelf. Unfortunately, you will find that your money is better spent elsewhere, as these kits offer great promises but produce lackluster results. If you'd rather invest in a solution that leaves you feeling more confident in your smile, read on to find out more about professional teeth whitening in Waco.
How Can Stains Develop?
While many tooth stains develop as a result of poor daily and lifestyle habits (i.e., drinking dark-colored beverages regularly, smoking), there are other reasons your pearly whites may not appear as bright as you get older.
As you age, normal wear and tear can cause thinning of your tooth enamel. As a result, any stains or discoloration that have developed deep down will begin to show. You may also discover that hard brushing and chewing on hard or inanimate objects (i.e., ice, pens, pencils, etc.) can do significant damage to your teeth, resulting in a smile that leaves much to be desired.
Professional vs. Store-Bought Teeth Whitening
No matter the reason for your stains, you can take comfort knowing there is a safe and effective solution made available by your dentist in Waco. Before you run to your local drug store to try the latest whitening product, consider all the times you've tried this before. The reason you've been left feeling discouraged by these store-bought kits is that they do not contain the same professional-grade ingredients as teeth whitening performed by a professional.
Yes, they're more affordable upfront, but if you consider the number of kits bought to achieve your desired results, you're not only wasting your hard-earned money on a product that doesn't deliver, but you're also doing more damage to your teeth.
When visiting your dentist to whiten your smile, you will discover it leads to far greater benefits, some of which include:
A safer option that is approved by the American Dental Association (ADA) and ensures the process is completed correctly and without harming your teeth.
Professional-grade bleaching solution that contains a peroxide solution that blasts away surface and deep-down stains (store-bought kits use the lowest concentration of peroxide).
If you choose in-office whitening, you can notice a dramatically brighter smile in about an hour.
When pursuing at-home whitening, you will receive custom-made trays that fit comfortably and correctly to your smile as well as help prevent the bleaching gel from irritating your soft oral tissues (i.e., gums, lips, tongue).
No matter if you opt for in-house or at-home whitening, your treatment will be monitored by a professional to ensure it is safe and effective.
If you feel any tooth sensitivity, it should only be temporary.
Your custom-made whitening trays can be reused in the future for touch-ups.
When considering all these benefits, it isn't too difficult to see why professional teeth whitening is far better. While you will spend more for treatment offered by a professional, you will discover the investment you make in your smile will be well worth the money you spend.
About the Authors
Dr. Nick Cobb is a Houston native who received his dental degree from the University of Texas Dental Branch – Houston. Actively involved in various professional organizations, he brings his education, professional experience, and training to his patients at Heart of Texas Smiles each day.
Dr. Theresa Lassetter achieved her doctorate from the University of Texas Health Science Center School of Dentistry. She is committed to providing personalized, state-of-the-art cosmetic dentistry care to patients in need, including Invisalign, custom veneers, and professional teeth whitening.
If you would like to learn more about the benefits of brightening your smile with the help of our dedicated doctors, contact us via our website or by calling (254) 776-3310.