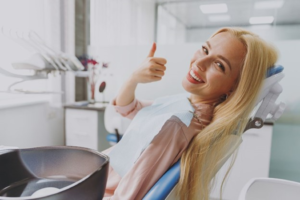 When you have a damaged, infected, or otherwise compromised tooth, it can be difficult to understand all of your available treatment options. One of the many ways that modern dentistry can assist you is root canal therapy; however, this isn't the only option, and sometimes tooth extractions can prove useful too. But what does each entail, and is there a "better" option between the two? Keep reading to learn more!
A Closer Look at Root Canals vs. Tooth Extractions
A root canal, also referred to as root canal therapy, is often the go-to treatment for a compromised tooth with an infected/inflamed pulp, or inner portion of the tooth. This injury is often the result of a deep and severe cavity, or also sometimes physical trauma. The process itself involves your dentist clearing out and sanitizing the infected part of the tooth before attaching a dental restoration, usually a crown, to protect it from future harm. In popular culture, root canals have an unfair reputation; despite what you've maybe seen or heard, they aren't incredibly painful or scary at all!
On the other hand, tooth extractions are generally performed when a tooth simply can't be salvaged, or if the tooth is proving detrimental to the patient's oral wellness. The procedure is very straightforward; if the tooth is above the gumline, it can usually be loosened and removed using forceps. If it's below the gums, it will need to be removed via surgery. Your dentist will always appropriately numb you before this process, the same as with root canal therapy, so you don't need to worry about feeling pain. That said, you'll still be expected to endure a recovery period and will eventually need to replace the tooth.
Which Treatment Is the Better Option?
The bottom line is that your dentist will need to inspect your situation before determining the best course of action, so there is no "better" treatment per se—both have their uses in dentistry and are capable of assisting with a compromised smile!
That said, root canal therapy is certainly the preferred option since it can save your natural teeth. One of the focuses of modern dentistry is prevention, and that includes preventing issues that might cause you to lose teeth. Even though tooth extractions have their own benefits and are sometimes necessary, they still lead to a gap in your smile that'll need to be restored.
Your smile is at serious risk if you have a damaged or infected tooth, and the longer you wait to address it, the worse things will get! Knowing which treatment is ideal for a particular situation can ensure that you promptly get the help you need.
About the Practice
The skilled team at Heart of Texas Smiles is ready to assist you and your family with all of your dental needs! Under the leadership of Dr. Theresa Lassetter and Dr. Guillermo Rivacoba, they proudly provide patients and families in the Waco area with a wide range of preventive, cosmetic, and restorative treatment options including root canal therapy. If you have any questions about the article or you need to schedule a visit, you can contact the practice online or by phone for assistance: (254) 848-0240.