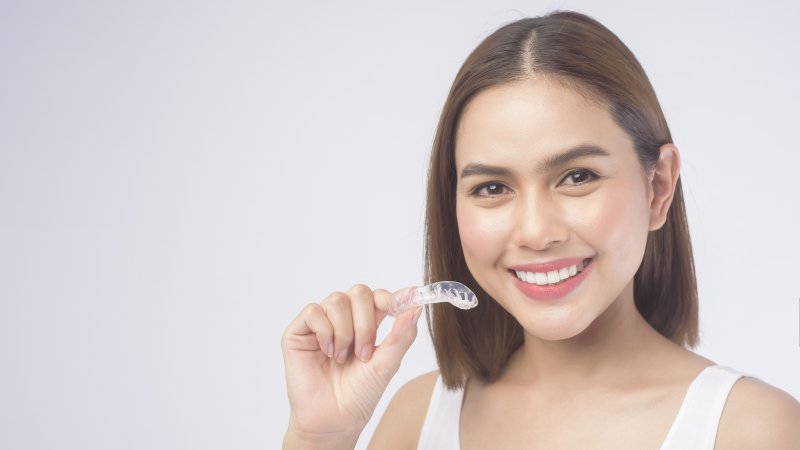 It's been a long time, but you're finally planning out a vacation with your friends. You're excited to see new places and eat new foods, but this is going to be your first time traveling with your new Invisalign aligners. Though Invisalign offers a number of benefits over traditional braces, it can make going on vacation more challenging. Whether you're traveling with Invisalign by plane or by car, these tips will make it easier for you to enjoy a fun, stress-free retreat.
Tip # 1: Pack the Essentials
When vacationing with Invisalign, it can be helpful to pack a dental essentials kit with everything you'll need while you're away. Consider packing multiple travel toothbrushes in your suitcase, carry-on, and handbag so you can always clean your teeth after eating and drinking and before replacing your aligners. Dental floss and mouthwash are also necessities so you can make sure there isn't any food caught between your teeth or in hard-to-reach places while you're wearing your Invisalign. If you plan on being gone for a while, you should also pack your next set of aligners in a safe place.
Tip #2: Maintain a Routine
Though vacation allows you to relax and forget about your responsibilities back home, this doesn't apply to your Invisalign. Continue brushing your teeth twice a day and flossing once per day as well as wearing your aligners the mandatory 22 hours. So that you don't have to obsess over how long you've had your aligners out, consider setting a timer when you remove them to eat and drink so you remember to put them back on at the right time.
Tip #3: Tell Your Dentist
Look into scheduling a pre-vacation checkup with your dentist so they can ensure that your treatment plan will stay on track while you're away. You can also ask them about adjusting any upcoming appointments you may have if you plan on traveling for a while. Keeping up with your aligners can keep you from losing progress and having to wear them for longer than planned. Your dentist may also be able to give you additional tips to make wearing aligners while traveling easier to deal with.
Having Invisalign while on vacation doesn't mean you can't have a great time. By caring for your teeth the same way you would at home, you can keep moving forward with your treatment plan and enjoy your trip to the fullest!
About the Practice
At Heart of Texas Smiles, Dr. Nick Cobb, Dr. Theresa Lassetter, Dr. Guillermo Rivacoba, and the rest of their Waco team are ready and willing to meet all your dental needs with premier comfort and quality. They strive to provide personalized care using comprehensive treatment plans to help patients achieve the best oral health possible. They take pride in helping you achieve a beautiful smile you'll enjoy for decades to come through Invisalign and other contemporary techniques. If you want more information about Heart of Texas Smiles' Invisalign treatment plans, call their office at (254) 776-3310 or visit their website.