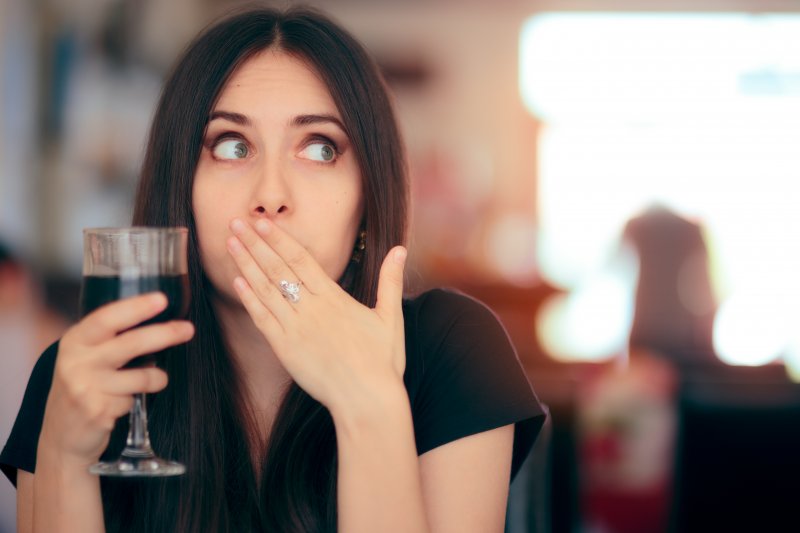 Who doesn't want a beautiful, pristinely white smile? After all, it can significantly improve your appearance and quality of life. If you've decided to pull the trigger and invest in teeth whitening treatment, you might be wondering how you can preserve your bright results for as long as possible. Well, it may surprise you to learn that some seemingly innocent foods can ruin your treatment. Read along as we discuss a few foods you should avoid after teeth whitening.
Which Foods Will Stain Teeth After a Whitening Treatment?
After a whitening treatment, there are certain foods you should stay away from as they can stain your teeth, such as:
Coffee
Are you a coffee addict? Unfortunately, a cup of joe is one thing you should definitely stay away from after teeth whitening. It's an acidic, dark-colored beverage that can wear down your enamel and stain your teeth brown every time you sip it. If you're having trouble letting go of your morning pick-me-up, try drinking clear herbal tea instead!
Red Wine
After drinking a hearty red wine, your smile may take on a slightly red hue. Even though drinking wine is one of the best ways to unwind after a long day of work, it is one of the most staining beverages to exist. In fact, you should try and avoid alcohol altogether after a whitening treatment. It attacks your enamel with its acidity – even white wine can leave a noticeable residue!
Soda
It's no secret that soda is harmful to your teeth. The acidity, extreme sugar content, and dark coloring can all sabotage your brand-new pearly whites. If you're craving soda like no other, drink club soda instead! Make sure you use a straw to minimize exposure.
Tomato Sauce
Although delicious, the vibrant red coloring of tomato sauce can stain your teeth. Also, tomatoes are highly acidic and damage your enamel as well. So, after a whitening treatment, avoid eating spaghetti or pizza! A white cream sauce is a much better choice to help maintain your results.
Blueberries
It's true – these healthy, delicious, and nutrient-dense berries can stain anything they come into contact with. They carry plant pigments and are acidic, making them a nightmare for newly whitened teeth. It's a good idea to wait about a week after teeth whitening treatment before enjoying some blueberries. In the meantime, munch on some apples!
Which Foods Should You Eat Instead?
Not sure what to eat now? Here are some foods you can indulge in while keeping your teeth looking their absolute best:
Rice
Plain yogurt
Scrambled eggs
Bananas
Coconut
Bread
Deli meats
Milk
Don't worry – you don't have to avoid these foods forever! After a few days, you can safely reintroduce them back into your diet.
About the Practice
Our team at Waco Family Dental strives to help improve your smile and overall health. We'll make every effort possible to meet all your oral health needs and goals. If you're interested in brightening your smile, we offer in-office and take-home treatments so you can achieve your desired results in no time. For more tips on maintaining your results after treatment, visit our website or call (254) 776-3310.