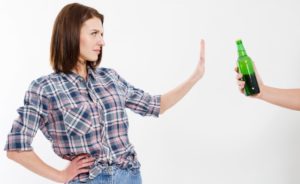 If a dentist recommends having a tooth pulled, it's somewhat of a last resort for maintaining optimal oral health. After the surgery is completed, it takes time to fully recover. To encourage expedient healing, it's necessary to follow the dentist's instructions and maintain healthy practices at home. With that in mind, will drinking alcohol after tooth extraction be harmful? Continue reading to find out.
What All is Involved in a Tooth Extraction?
A tooth extraction involves removing a tooth from its socket. Typically, extractions are performed when there is either a severe injury, damage, decay or impaction. In some cases, it may be used to create room for another orthodontic treatment.
Extractions usually fall into the following two categories:
Simple extractions – This typically involves removing a tooth that is visible in your mouth. It starts with the dentist numbing the tooth and surrounding area before loosening and removing it from the mouth.
Surgical extractions – This is reserved for situations where the tooth is broken at the gum line or has become impacted. The dentist will make a small incision into the gum tissue to remove the tooth.
Both are surgical procedures, which means there is a chance of infection. Thus, it's of the utmost importance to take the necessary steps to encourage healing after a tooth is pulled.
Can Alcohol Interrupt the Healing Process?
Whether you undergo a simple or more complex procedure, it can sometimes take a couple of weeks to fully recover from a tooth extraction. Unfortunately, drinking alcohol could prevent proper healing. In fact, it can interrupt the blood clot process, which plays an essential role in recovering from the extraction.
Alcohol consumption immediately after having a tooth pulled can lead to a condition called dry socket, which can be quite painful and cause the blood clot to dislodge.
How Long Should You Wait to Drink Alcohol?
To be on the safe side, it's best to wait at least 10 days after your surgery to consume an alcoholic beverage. In the meantime, water is your best friend. Drinking plenty of it will help to maintain adequate saliva production, which helps to regulate the bacteria growth inside your mouth.
As another safety precaution, you should make sure that you're done taking any pain medication before you start drinking. Therefore, you can avoid the risk of a serious health issue.
When you talk to your dentist before having your tooth pulled, you'll be given special instructions, which will likely include eating a soft-food diet for up to a week after your surgery is completed. At that time, you can also ask any other questions you may have about alcohol consumption. While tooth extractions in Waco aren't your idea of fun, they don't have to leave you in excruciating pain. By sticking to the guidelines you're given, you can recover much faster.
About the Author
Dr. Nick Cobb earned his dental degree from the University of Texas Dental Branch-Houston. Throughout his career, he has eagerly sought the most advanced training, maintaining the highest levels of accreditation. Dr. Cobb understands that having a tooth pulled can sometimes cause anxiety, which is why he takes a careful, kind and methodical approach to providing care. He performs tooth extractions at Heart of Texas Smiles, and he can be reached for more information or to schedule a visit through his website.