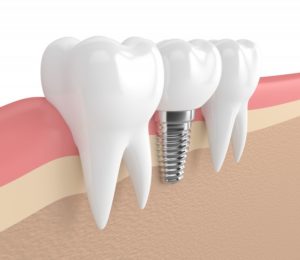 While dental implants can be an excellent way to keep your mouth healthy and functional after losing a tooth, no dental procedure is risk-free. There's a chance that poor oral hygiene could lead to an infection around the metal post; this is a condition called peri-implantitis, and it can potentially lead to failure and removal of the implant. Fortunately, taking care of your replacement teeth can be as simple as caring for your natural ones; here are 5 tips that can help you avoid complications with your dental implants in Waco.
1. Be Open and Honest About Your Health
Some pre-existing health problems might make dental implant failure more likely. For example, if you have diabetes, healing can be disrupted and leave the area more prone to infection. Make sure your dentist knows your entire health history and your current habits so that they can form an appropriate treatment plan.
2. Don't Smoke Before or After the Procedure
Not only can cigarettes negatively affect your mouth's ability to heal, but they can also introduce excessive amounts of bacteria, making infection more likely. If you're a smoker, it won't necessarily stop you from getting dental implants, but you will be asked to stop for a week before and a week after the surgery.
3. Rinse with Salt Water
After the first day of recovery, you can rinse with salt water to lower the chance of infection. It lowers the pH balance of your mouth, creating an environment where bacteria are less likely to survive. Salt water is also useful for promoting recovery in general.
4. Stick with Your Oral Hygiene Routine
Dental implants and the restorations they support may not be biological teeth, but that doesn't mean it's not still important to keep them clean. Plaque can still build up on and around your implants, which can eventually lead to infection. Continue brushing at least twice a day and flossing daily.
5. Consider a Water Flosser
If you have trouble using traditional string floss to clean every area of the mouth, a water flosser could be an excellent alternative. This device uses a thin jet of water to remove debris and plaque from between the teeth and along the gum line. Not only are they easier to use, but some studies have found that they're actually more effective than regular floss in some cases.
Remember that oral health issues are easier to successfully treat when they're dealt with early, so don't ignore possible signs of dental implant infections in Waco. If you notice gum swelling, redness, tenderness or bleeding in the area where the implant is, it could be the sign of a larger underlying problem; call your dentist right away!
About the Practice
At Heart of Texas Smiles, our dentists keep themselves up to date on the latest techniques, products and equipment so that they can make sure they're always providing you with the highest level of care possible. For patients with missing teeth, they can place dental implants without needing to refer you to a specialist. To schedule an appointment, visit our website or call (254) 776-3310.