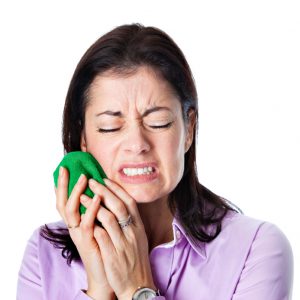 At Heart of Texas Smiles, we are passionate about offering dental care that exceeds the highest patient expectations, and that means we're here whenever our patients need us most. If you break an arm or get unexpectedly ill, you wouldn't think twice about calling for emergency care, but a surprising number of patients don't know what to do if they find themselves experiencing a dental emergency. Dr. Nick Cobb, Dr. Ron Evans, and Dr. Theresa Lassetter want their patients to know they are here to relieve pain, restore dental function, and put the smile back on your face. Your first step during a dental emergency should be to pick up the phone to call our caring team. We're here for you!

Common Emergencies Best Treated by a Dentist
If you think an oral health issue requires emergency dental care, you're probably right! Please don't hesitate to reach out to our Waco dentist and team if you or a loved one are experiencing a dentistry emergency. We're always happy help. One of our knowledgeable team members will walk you through first aid and pain management over the phone and help you determine how quickly we need to see you to ensure your oral health. In most cases, we're able to see patients on the same day they contact us. Some of the common dental emergencies we treat include:
Knocked out or damaged teeth or dental restorations
Broken or bent partial or full dentures
Toothache or dental sensitivity that may indicate a need for root canal therapy
Sports-related facial injuries
When to Visit the ER
If you experience facial trauma or oral health issues that you believe may be life threatening, please contact emergency services or proceed to your nearest emergency room. Some of the emergencies that may require urgent treatment in a medical facility include:
Facial trauma in conjunction with other injuries best treated by a physician, for instance trauma suffered as a result of a fall or auto accident
Potentially broken or disjointed jaw bone
Soft tissue lacerations that bleed heavily without abating
Keeping Your Dentist in the Loop
Even if we do determine that a trip to the emergency room is the best course of action, we still want to be part of your ongoing health care plan, if your smile was effected. Please contact Heart of Texas Smiles as soon as is convenient during an emergency. We'll partner with your medical care provider to ensure treatments to repair your full, beautiful smile are not neglected.