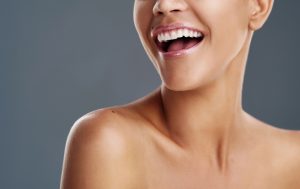 The Heart of Texas Smiles dental practice encourages new and returning patients alike to ask themselves a question: do you love your dentist? Or better yet, do you love taking care of your mouth as much as a great dentist like Dr. Theresa Lassetter does? Our dental practice is aware that the competition of other dental practices exists, especially with the influx of dental professionals contrasting the decrease of adult patients (economic reasons). Believe it or not, your dentist in Waco isn't the slightest worried about that! Dr. Lassetter is more than confident in her set of advanced dental skills, her office teams excellent level of customer service, and our wide range of treatments and procedures to treat any patient. When asking yourself how you feel about your dentist, consider everything the Heart of Texas Smiles does to show you we genuinely care about maintaining your bright smile.
Dr. Lassetter Loves Your Teeth Like They're Her Own!
The best way to show someone or something that you truly care is to nurture and tend to them. Dr. Lassetter does just that with an unmatched level of expertise. We know that it can be difficult to choose a new doctor based off simple judgment, but her experience and caring nature speaks for itself. After graduating from Baylor University with her BA in biology in 2011, she graduated top of her class with her Doctor of Dental Surgery at the University of Texas Health Science. Now, Dr. Lassetter has two beautiful daughters that she devotes her life outside of the practice too. When you decide to visit our Waco dentist, you truly become just like a part of her family.
We're Enthusiastic About Dentistry!
It's a fact that visiting your dentist is very important, but that doesn't always make it fun. When you make a dental appointment, you're most likely looking for a happy, positive dental practice. As soon as you step foot in our dental practice you'll be greeted with great, passionate customer service that helps reinforce our great services. Our dental competitors may think, "That's silly. Over-the-top optimism about dentistry doesn't help patients return for the dental care they need." But, in our experience, it does! They can be the best dental healthcare provider, but if they lack passion and interpersonal skills, why would you return to their office?
Comprehensive Care is One of Dr. Lassetter's Top Priorities!
Most dentists want to impress you with bragging about their skills and what they know about a wide range of dental subjects. Dr. Lassetter knows it's important to have this set of skills, but doesn't feel the need to boast about the wide range of services she offers at the Heart of Texas Smiles. Instead, we approach each patient personally to get to know you, your dental needs, and then works to develop a dental treatment plan that will help you achieve your optimal oral health. Whether you need a dental cleaning in Waco or to replace missing teeth with dental implants, Dr. Lassetter is here to help you with customized dental care.
Contact Heart of Texas Smiles Today!
Is it time that you found a dentist that you love? Or at least a dentist that cares about you and your health as if it was their family member's? Dr. Lassetter can provide a level of excellent customer care and comprehensive services that are difficult to find anywhere else. Contact us today to schedule your appointment.