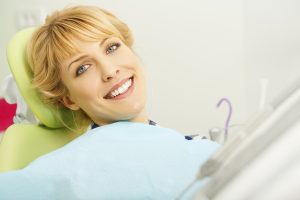 The song may talk about how "the stars at night are big and bright deep in the heart of Texas," but we know that the really bright stars are the people we take care of at Heart of Texas Smiles. The dentists—Dr. Evans, Dr. Cobb and Dr. Foster—as well as their team of dental hygienists and assistants strive to give each and every patient the individual attention he or she deserves. So, if you're looking for a dentist in 76712, you've come to the right place. At Heart of Texas Smiles, you're a star to us!
The General Dentist 76712 Smiles About
At the heart of our practice is general dentistry. Under this umbrella term are many of the procedures you'll need to maintain your healthy and attractive smile. For example, your twice-yearly dental cleanings and exams are a core component of our general dentistry services. These appointments serve as the foundation from which we will decide what other types of procedures or services you may need.
For example, if you have a tooth that is damaged or missing, we will recommend the appropriate treatment to restore your smile. A tooth that is deeply cracked or broken can be repaired with a CEREC same-day crown. Where placing a crown used to require two appointments scheduled a couple of weeks apart, with CEREC we can complete the entire process in just one visit.
At your cleanings and exams, we need your active participation. By that we mean you need to tell us about your lifestyle and your dental health concerns. Do you participate in athletics? Then we'll want to prescribe a custom-fitted mouthguard for you to wear when you play or practice. Having trouble sleeping at night? The problem may be sleep apnea, a condition that is marked by snoring, but is much more serious. We can silence the snoring and treat sleep apnea with an oral appliance that helps you to breathe more easily when you lie down for the night.
Other general dentistry services provided by your 76712 dentist include:
Root canal therapy
TMJ disorder treatment
Dentures and partials
Crown and bridge therapy
Sedation dentistry
Emergency dentistry
Schedule an Appointment with the Dentist 76712 Trusts
If you'd like to be one of the stars at Heart of Texas Smiles, we'd be delighted to have you and your family as patients. We serve people from Waco, TX, as well as the surrounding areas.