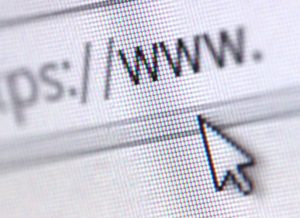 At Heart of Texas Smiles, we've proudly served the Waco, TX community for years with honest, caring service and the latest diagnostic and treatment techniques available. With an eye toward improving service quality even more, the office relocated to Burnett Court in 2008.
Another service milestone at Heart of Texas Smiles
To better serve our family of patients, Heart of Texas Smiles announces another milestone: it's our beautiful, brand-new website. Designed and maintained by Texas' own TNT Dental, this interactive website is packed with patient education resources, doctor biographies, contact information, financial policies and our very own blog.
What your Waco, TX dentists like about the new website
The short answer is that your Waco, TX dentists like everything about it. Drs. Nick Cobb, Ron Evans and Julie Foster and their staff are excited about the many features of their webpage. All interactive options optimize chances to give each and every individual the finest patient experience possible.
When you look at the website's home page, you'll see links that tell about our staff–just so you know us better– and about the preventive, restorative and cosmetic dental services we deliver for your individualized dental care. You will see even the mundane, but important, things such as office hours, contact information, finance options, insurance companies we work with and downloadable patient forms.
If you wonder what professional associations we belong to and what our educational credentials are, you'll find that, too, at wacofamilydental.com. Everything is up and working right now for your convenience.
When you get a chance, check out our informative practice blogs, and the patient education links under "Patient Resources." These articles from Crest span a wide range of oral health topics from "How to Floss" to "Root Canal Treatment" and more!
Additionally, the website gives you, the patient, plenty of chances to see our state of the art work in progress. We've included a patient gallery of before and after photos, allowing an inside look at how Heart of Texas Smiles changes the health and appearance of teeth and gums in amazing ways!
Talk to us about anything and everything
Request an appointment for your routine 6-month exam and cleaning, or ask us a question through the website.  Click on the Google+ button to write a review about our web presence or your experience with one of our Waco, TX dentists. We truly welcome an honest appraisal of how we're doing.
We wish to continue in our tradition of superior patient care and open communication. Our new website makes that easier, and we think you'll have fun with it as well.
Of course, the dentists and friendly staff at Heart of Smiles in Waco, TX are still available to you the old fashioned way. Feel free to pick up the phone with a question or concern: (254) 400-2230.