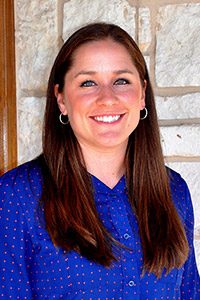 We at Heart of Texas Smiles are so proud to send a big welcome to the newest member of our team, Dr. Julie Foster. She's an incredibly talented, compassionate dentist with the credentials and experience to prove it — read on to get to know more about Dr. Foster, and you'll see why we're so excited to welcome her to our team of dentists in Waco, TX!

A Local Dentist You Can Trust
Dr. Foster is proud to be a Waco native. She wandered a little bit through Texas in her educational journey, but she always knew she'd come back to the central Texas community she loves best.
Dr. Foster graduated Summa Cum Laude from Texas A&M University with a Bachelor's in Biomedical Science. It was while working as a dental assistant in her undergrad that Dr. Foster had a big realization — her love of dentistry. That passion for teeth led her to the Baylor College of Dentistry in Dallas, where she graduated on the Fourth Year Dean's List and was awarded the General Dentistry Program Award.
After she finished dental school, Dr. Foster went on to pursue a postdoctoral specialty education in general dentistry at the Central Texas VA Hospital in Temple. The program emphasized surgery and implant placement, sedation (or sleep) dentistry and complex restorative treatment planning. She completed her residency program with a certificate in Advanced Education in General Dentistry.
Committed to Continuing Education
Although Dr. Foster has completed her initial education, she knows that a big part of being a dentist Waco can count on is continuing her education and training throughout her career. That's why she's involved in a number of associations, including:
American Dental Association
Texas Dental Association
Central Texas Dental Society
Academy of General Dentistry
Dr. Foster's Philosophy
Aside from her commitment to continuing education, Dr. Foster of course has the biggest interest in her patients' health and happiness. She's passionate about providing gentle, conservative dentistry to make each patient's experience the best possible. Dr. Foster says she's thrilled to join the team with Dr. Cobb and Dr. Evans at Heart of Texas Smiles to bring honest, quality care to the community she grew up in.
In addition to her passionate work for Heart of Texas Smiles, Dr. Foster volunteers once a month for the Body of Christ Clinic in Belton. She also enjoys hunting, fishing, hiking and watching sports with her husband J.R. and their dog Gunner.
What are you waiting for? Get to know Dr. Foster yourself — schedule an appointment with Heart of Texas Smiles today!