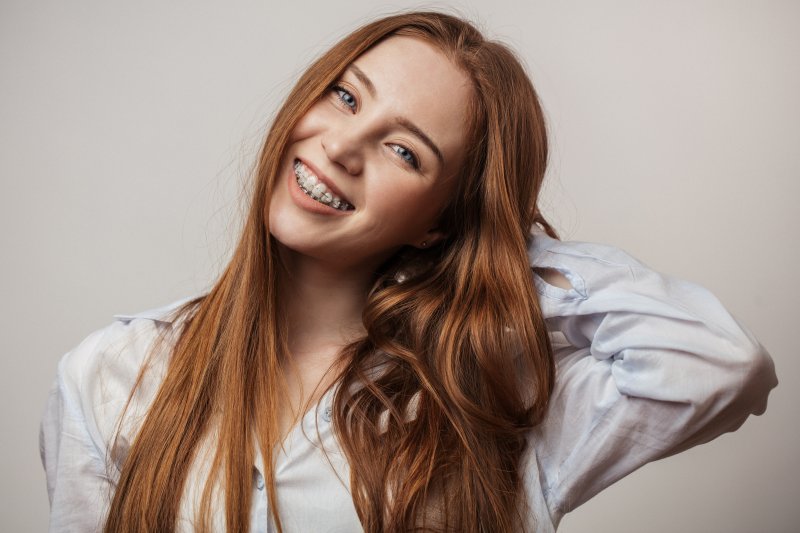 Braces have straightened teeth and realigned smiles for generations, but many people who wore them as teenagers find that their teeth have shifted in the years since their treatment. Fortunately, patients can almost always undergo a new round of braces to straighten things out and have their smiles looking great. Here's what you should know about undergoing a second orthodontic treatment as an adult.
Why Would I Need a Second Round of Braces?
The teeth can shift out of position in the years after orthodontic treatment. In some cases, injuries or other dental problems can force the teeth out of their positions. Sometimes, the erupting wisdom teeth can shift the rest of the smile into less optimal alignment. While proper care and maintenance after braces is the best way to prevent reversion, the most common reason for teeth to become misaligned after braces is that the patient did not wear their retainer as instructed.
Sometimes, a patient's initial treatment plan involves a second set of braces. These cases typically involve complicated issues such as a severe crossbite that can most efficiently be corrected at younger ages while the jawbone is still malleable. Due to the need for extensive work, the orthodontist may plan for a second round later so that the patient can have a break from the realignment process.
What Is a Second Round of Braces Like?
The second round of orthodontics in these situations is typically easier and shorter than the first. Just like the first time, your orthodontist will perform a thorough examination of your teeth and gums to confirm that you are a good candidate for treatment. Any tooth decay or gum disease will have to be resolved before the process can begin, and X-rays may be taken to make sure your roots are in good condition. The process of placing the braces in your mouth will be quite similar to the first time you got them, but it may be easier due to advances and improvements in the treatment since then.
How Should I Take Care of My Smile After the Second Round of Braces Is Done?
If your teeth shifted out of alignment once due to you not wearing your retainer, you probably won't need much convincing to stick with wearing it this time. Different patients receive different instructions for their retainers. Some may need to wear them constantly for the first six or twelve months after braces before switching to only wearing them at night. Others only have to wear their retainers at night immediately after their braces are removed. A permanent retainer may be cemented behind your teeth, and you'll have to take special care to floss under it.
Orthodontic treatments in adults have become so common that some offices report that people over eighteen make up about half of their patient population. A second round of braces can bring your teeth back into the ideal alignment you had when you first had them taken off, setting you up for decades of better dental health.
About the Practice
Heart of Texas Smiles provides personalized dental care using comprehensive treatment planning for the community of Waco, TX. Led by Drs. Theresa Lassetter, Guillermo Rivacoba, and Shria Dhaon, the staff is dedicated to helping patients achieve their ideal smiles while creating a comfortable and friendly environment. Areas of expertise include general, restorative, cosmetic, and emergency dentistry in addition to orthodontic treatments. For more information on getting braces a second time, contact the office online or dial (254) 848-0240.