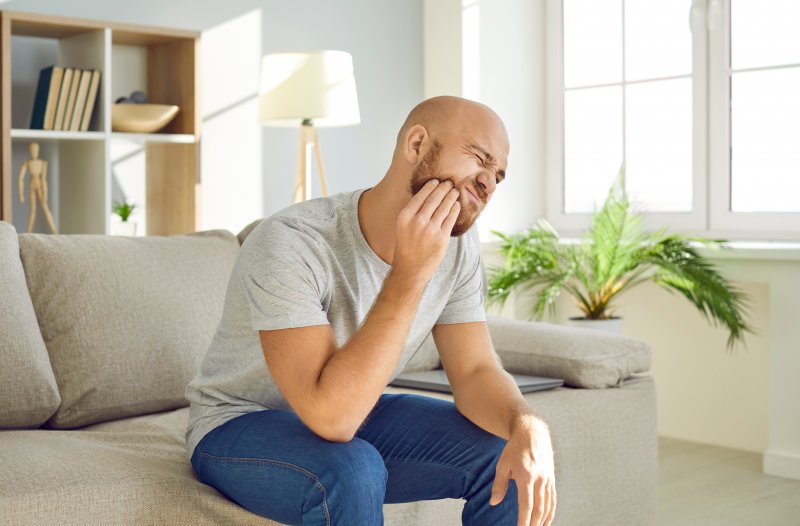 While gum disease is easily preventable, it's still incredibly common, affecting almost half of Americans over the age of 30. If symptoms progress, it can become much more difficult and even downright impossible to reverse. Patients who've been dealing with advanced gum disease in Waco for a while may think they're running out of options – but that's not the case at all. Read on to learn whether or not extracting your teeth can eliminate the infection for good and other solutions you may want to consider.
What Is Gum Disease?
Periodontal disease is an infection of the tissue that holds your teeth in place. It begins with bacterial growth in the mouth and may end with tooth loss if left untreated. The infection is usually caused by poor oral hygiene, causing plaque and tartar to build up on the teeth, resulting in inflammation.
Here are some common symptoms that could indicate you have gum disease:
Bad breath (halitosis)
Red and swollen gums
Tender and bleeding gums
Painful chewing
Gum recession
Tooth loss
Bone loss
Will Tooth Extractions Get Rid of Gum Disease?
Not necessarily! Tooth extractions won't treat or cure your gum disease, but they can be a part of the treatment process to restore your oral health. If you have advanced periodontal disease, the infection may have already seriously damaged your gums and jawbone. As a result, your teeth can become loose or even fall out on their own. Your dentist will recommend treatment options like scaling and root planing to hopefully eliminate the infection. Otherwise, an extraction may be your last viable option.
Treatment Options for Gum Disease
Depending on the severity of your condition, you may benefit from one of the following treatment options:
Scaling and Root Planing – This option involves removing bacteria and plaque along and below the gum line. Your dentist will smooth out the rough surfaces of the tooth roots to prevent future bacterial growth.
Laser Periodontal Therapy – A dental laser can instantly sterilize and cauterize the area, reducing the risk of new infection and speeding up recovery time.
Antibiotic Therapy – This is strongly recommended along with a deep cleaning and laser therapy. The medication will also help treat the remaining bacteria.
Just because you have gum disease it doesn't mean you have to say goodbye to your teeth. With the help of your dentist, you can have a treatment plan that'll get your smile back on the right track!
About the Practice
At Heart of Texas Smiles General & Cosmetic Dentistry, we provide comprehensive services to help your smile remain happy and healthy. Our goal is to offer personalized care that'll leave you smiling every time. If you are seeking gum disease treatment, we've got you covered. You can make an appointment via our website or call (254) 848-0240.