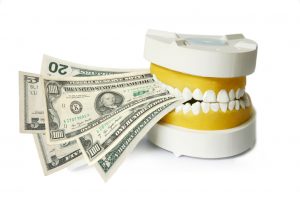 For longer than you'd like to admit, you've had an obvious gap in your smile. You lost a problematic tooth a few years ago, but since you weren't even 40 at the time, you didn't want to get dentures just yet. Now that Summer is approaching you want your smile to be as radiant as the Texas sun – you're finally ready for a superior solution from your dentist in Waco. With dental implants from the team at Heart of Texas Smile, you can now afford the gold-standard upgrade you've been dreaming of. Learn more about their all-inclusive dental implant special to get your smile ready for the sunny weather.
What Is Your All-Inclusive Dental Implant Special?
Dr. Nick Cobb, Dr. Rob Evans, and Dr. Theresa Lassetter have decades of experience in providing high-quality dental implants, and we know that patients are sometimes concerned about price. To make this procedure economical for everyone, our all-inclusive special offers the following:
A free consultation
Surgery to place the implant
Temporary and final restorations
IV sedation (a value of almost $1000)
All necessary digital X-rays
Reasonable payment plans
Insurance claim assistance
With this option, you can receive dental implants starting at the affordable price of just $2999 total, or as low as $229 per month – this is a savings of over 25% on the average cost of this restorative treatment.
Our all-inclusive special will reduce paperwork, save you time, eliminate hassle and confusion, and make the entire process as straightforward as possible, and as easy to manage as you deserve.
Why Should I Choose Dental Implants?
Dental implants are superior over denture, partials, and dental bridges for many reasons, some of which are listed below:
Improved jaw strength
Better speech
Effective, comfortable chewing
Protection for your natural teeth
Life-like, virtually unnoticeable, and aesthetically pleasing outcome
Superior long-term value
Durable results that can last a lifetime
Minimal replacement needed (if any at all)
Fixed solution so your smile doesn't wiggle
How Do Dental Implants Work?
Dental implants are a two-step procedure:
The biocompatible titanium post will be permanently placed in your jaw in routine oral surgery.
After the post fuses with your jaw and becomes strong enough, our dentists will affix the abutment (the connecting piece between the implant and the dental crown), and then the dental crown itself – this is the portion of the implant that looks just like your natural dentitions.
Generally, it takes about 3-6 months for your jaw and the post to strengthen through a process called osseointegration – at that point, we'll add the other parts and you can show off your perfectly restored grin!
Now that you know how our all-inclusive dental implant special can give you back the radiant grin you used to have for as low as $2999, schedule your appointment with Heart of Texas Smiles to reclaim your ideal smile!